America the Beautiful
With more than 3.5 million square miles to explore, there is no better time to get out and discover all the spectacular sights the USA has to offer. 
Next Stop: The Buffalo National River ~ Arkansas
The Buffalo National River is one of Arkansa's most stunning natural wonders. 
In 1972, the Buffalo River was designated as America's first national river. Originating in the Boston Mountains, the highest section of the Ozarks, the free-flowing river spans across the state for 135 miles. With 800,000 visitors annually, the Buffalo River has almost 36,000 acres of Wilderness designated within its borders. 
The river features whitewater rapids, caves, springs, waterfalls, sinkholes, and lazy pools, all surrounded by the breathtaking Ozark Mountains.
The Buffalo National River offers adventure for everyone, with camping, canoeing, fishing, bird-watching, horseback riding, wildlife viewing, over 100 miles of year-round hiking trails, and more than 500 caves. Try the Lost Valley Trail, a 2.2 mile moderately challenging trail that is partially wheelchair accessible. With lush flora, bird-watching, caves, and the focal point, Eden Falls.
People have lived in the region for at least 10,000 years, and the Buffalo River has numerous historical structures. Many of the sites have been preserved. Visitors should contact the Tyler Bend Visitor Center at 870-439-2502 to learn how to access them. A virtual tour of the Boxley Grill Mist site is also available. 
Plenty of camping is available throughout the river's 3 Wilderness districts, from primitive to modern RV camping. For a list of open sites, rates, and more, visit the Arkansas National Park website.
Fishing is is a popular recreation at the river, with smallmouth bass prominently featured in the upper region. Enthusiasts can also fish for perch and catfish.
Arkansas offers abundant bird-watching, with the Buffalo River being home to roughly 200 species of birds. Aficionados can spot several types of warblers, hawks, woodpeckers, herons, whip-poor-wills, and even bald eagles.
Wildlife can be found everywhere, and visitors can view deer, elk, black bears, otters, turkey vultures, and more. Elk sightings are common throughout the year, and you may even witness the male elk battle for their spot in the herd during mating season.
---
Airport Assistance Worldwide recommends checking with local authorities and resources for the most up-to-date information regarding park access, hours of operation, and some amenities' potential closures. You can contact the Buffalo National River here.
Visitors should be mindful that even though it's outdoors, it's crucial to practice safe social distancing and follow recommended health/safety measures to prevent the spread of the Covid-19. 
Nature and its wildlife should be respected at all times. Observe wildlife from a distance and never attempt to touch, disturb or get too close to animals. And always follow the 7 Principles of Leave No Trace whenever you're out in nature.
---
Airport Concierge Meet and Assist Service
Airport Assistance Worldwide offers travelers a safe and easy way to navigate the airports when traveling 
Our friendly and experienced airport representatives will meet travelers at the airport on arrival, connection, or departure and assist through all the airport formalities.  Elevate your next travel experience by reserving our services today for your next journey.  We have over 30 years of experience assisting passengers at more than 500 airports around the globe.  Whether you're traveling to visit your family across the country or just looking to get away from it all, Airport Assistance Worldwide will be ready when you are.
We are in this Together
Things are changing rapidly, and Airport Assistance Worldwide remains dedicated to staying on top of your needs. When you're ready, contact us to book our essential airport meet and assist services. You deserve to travel with peace of mind. Let us help you navigate the airports safely.   — American travelers should check with Travel.State.Gov for the most up to date travel information. Travelers should also follow the guidelines of their local health services experts and government officials. All visitors should check with local health & safety requirements to learn what type of personal protective equipment is required, where and when it must be used, and other crucial regional information.
Coronavirus and Travel Resources
To contact the CDC directly, please call 1-800-CDC-INFO (1-800-232-4636)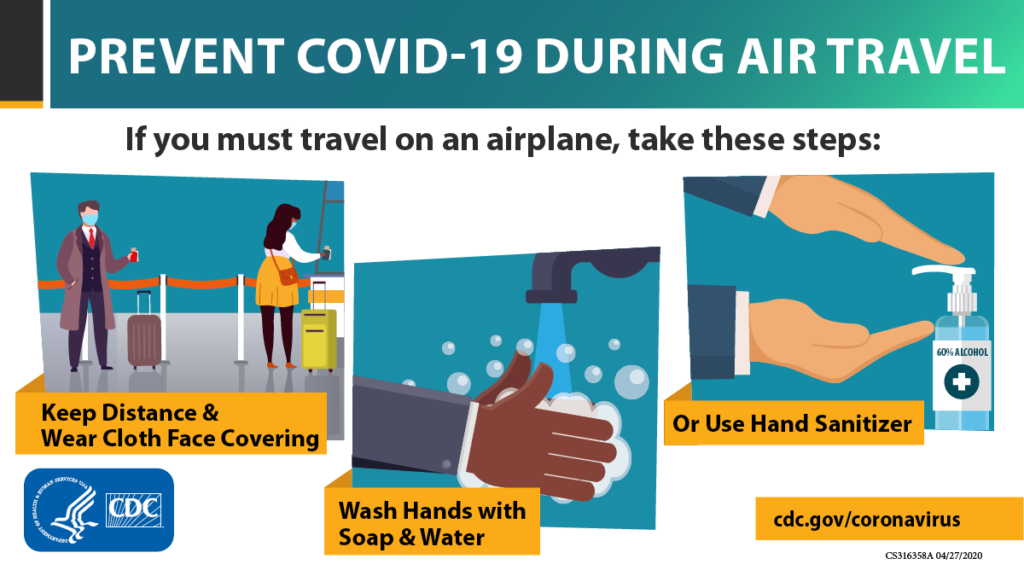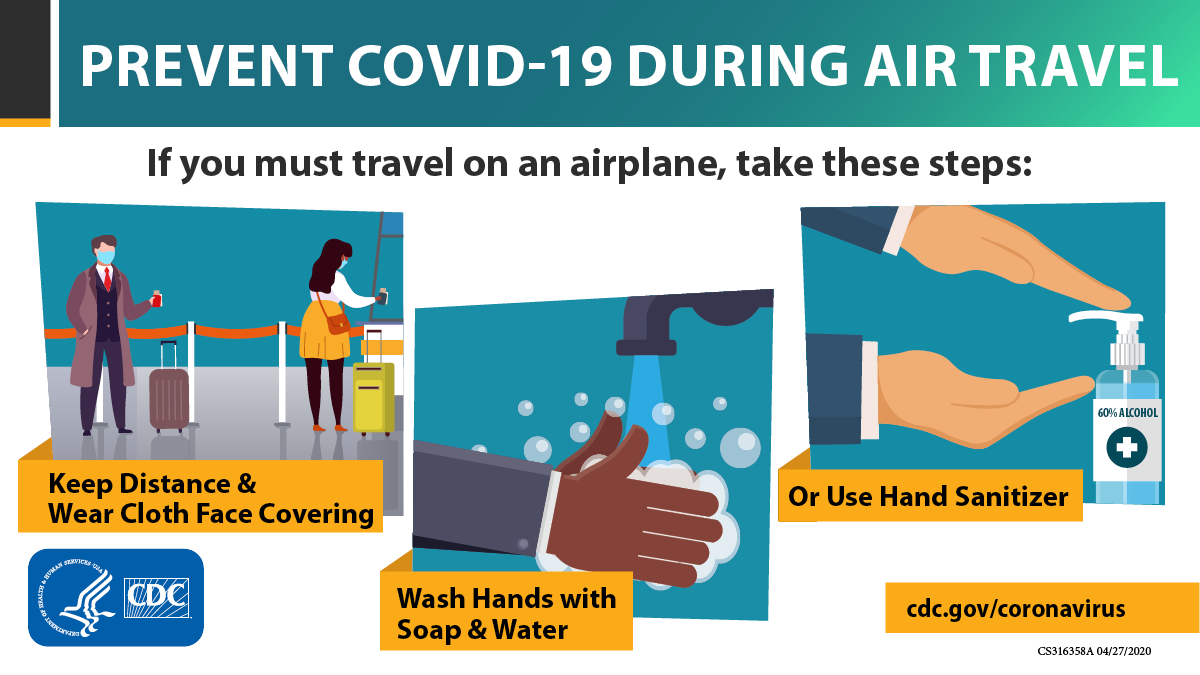 ---
Airport Assistance Worldwide is a privately held small business. With roots in Los Angeles and a network that spans the globe, we have a rich history in the speciality travel sector.  If you'd like to learn more about Airport Assistance Worldwide services, we encourage you to visit our home page or our About Us page, contact us via email, or follow us on social media!