Welcome to Travel TIP Tuesday with Airport Assistance Worldwide™
Bookmark our Site and Follow us on Social Media for More Handy Travel Pointers
Editor's Note: The choice to travel is a personal one. Whether you're required to travel for work or choose to travel for pleasure, Airport Assistance Worldwide strongly encourages everyone to practice responsible health and safety measures when traveling. Wear a face covering, maintain social distancing, and wash hands regularly. And always be sure to check local, state, and government guidelines related to COVID-19 before traveling. 
Bookmark our site and follow us on social media and create your own photo album of our Travel TIPS, so you are ready to hit the skies when it's safe to travel again.  Our tips include the tried and true, the not-so-obvious, the ones your Mom keeps reminding you about, and insider secrets from savvy travelers in the know. 😉
Travel TIP Tuesday # 10: Eat Like the Locals 
Eat like the locals do. Head off the beaten path and avoid the touristy areas. 
Imagine yourself in Italy. Home to comfort pasta, rich cheese, and endless wine. You're looking for a place to eat, and you spot a well-known franchise Italian restaurant on the main strip. You know, the one with the endless breadsticks. But then you meander down the road a few miles and find a tiny little cafe. Locals spill out, and the sound of their musical language fills the air. You walk in and peek over the counter to find a woman with deep wrinkles around sparkling eyes hand-rolling pasta in the back. A broad smile fills her face as she chatters away to a young man at the stove. There's an uncanny resemblance between the two.
Where would you choose to dine? If you selected the well-known franchise, please take a deep breath, step outside your comfort zone, and go back to the old woman in the cafe. I promise you won't regret it.
Don't Be Afraid of the Street Vendors
I'll never forget my first visit to Taiwan. I woke up the first morning after our arrival, exhausted and starving. We were staying with family on the outskirts of the city, and my husband went out and picked up some "green onion pancakes" from the local street vendor. My brain was having a hard time comprehending "green onions" and "pancakes" in the same sentence, but I was famished. I took one bite and made him run back down the street to get more! It was delicious!
Support Local Businesses
You can even apply this to your own hometown. As a Southern California native living in Texas, I often hear other SoCal transplants ask, "Where can you find good Mexican food here"? Shockingly, people often recommend a typical Mexican fast-food joint (that shall remain nameless).
"Good" Mexican food is very personal. But I guarantee you won't find it at your suburban drive-thru. But if you head not too far outside the 'burbs, you'll find thriving locally owned mom & pop restaurants. Some are full-service restaurants, some are tiny little cafes, some are food trucks. None of them are big chain establishments. All of them are frequented by the locals. Where I live, my favorite is a tiny, yellow postage-stamp-sized house tucked away on the older side of town. It's standing room only with a beat-up counter and a few stools. They serve up the best street tacos I've had since leaving Los Angeles. They're so good; I make it a point to drive the 30 minutes at least once a month to the little yellow house. I get my taco fix, and I support a locally owned minority business. It's a win-win.
Familiarity is Okay
Understandably, sometimes familiarity is necessary. You've just landed and haven't quite gotten yourself acclimated. Perhaps it's late, and you're exhausted. You just want to grab a quick bite and head to your room. It's OK to seek out something you recognize. Whether it's the golden arches or that big-brand franchise Italian restaurant, there's no shame! But as much as possible, step outside your comfort zone, and go off the beaten path. You'll discover new culinary delights you would never have experienced otherwise.
Looking for more great Travel TIPS? Check out our past Travel TIPS below, and remember to bookmark this page to stay up to date on all things travel-related!
If you missed our interview with Shout Out LA, check it out here:
America the Beautiful Series (ongoing series)
Black History Month Series (February 2021)
Other articles you might like:
If you like our Travel TIPS, be sure to bookmark our blog and follow us on social media! 
---
About Us
Airport Assistance Worldwide has been providing passengers with airport meet and assist services at more than 500 airports around the globe for over 17 years.  Our company founders have been on the front lines of the travel industry, helping passengers safely navigate the airports for more than three decades. We're proudly headquartered in Los Angeles, just minutes from LAX airport. It's where our niche industry was born in the late '80s, and it remains our main hub to this day.
Essential Airport Assistance Concierge Service 
Our friendly agents will help with check-in, assist with luggage, escort through security, and make sure you get to your gate safely. We can also help with connections between flights, arrival services, assistance for families traveling with small children or the elderly, and more.  Our airport escorts are trained professionals. They'll know which security lines are quicker, what areas of the terminal are less crowded, and even where your favorite coffee kiosk is open. Need to grab a snack before your flight?  We can help with that too.  Elevate your next travel experience by reserving our airport assistance services today for your next journey. 
We are in this Together
Things are changing rapidly, and Airport Assistance Worldwide remains dedicated to staying on top of your needs. When you're ready, contact us to book our essential airport meet and assist services. We are in this together. When you're ready to travel, we'll be here to help get you through the airport swiftly and safely.  Every step of the way.
— American travelers should check with Travel.State.Gov for the most up to date travel information. Travelers should also follow the guidelines of their local health services experts and government officials. All visitors should check with local health & safety requirements to learn what type of personal protective equipment is required, where and when it must be used, and other crucial regional information. 
---
Coronavirus and Travel Resources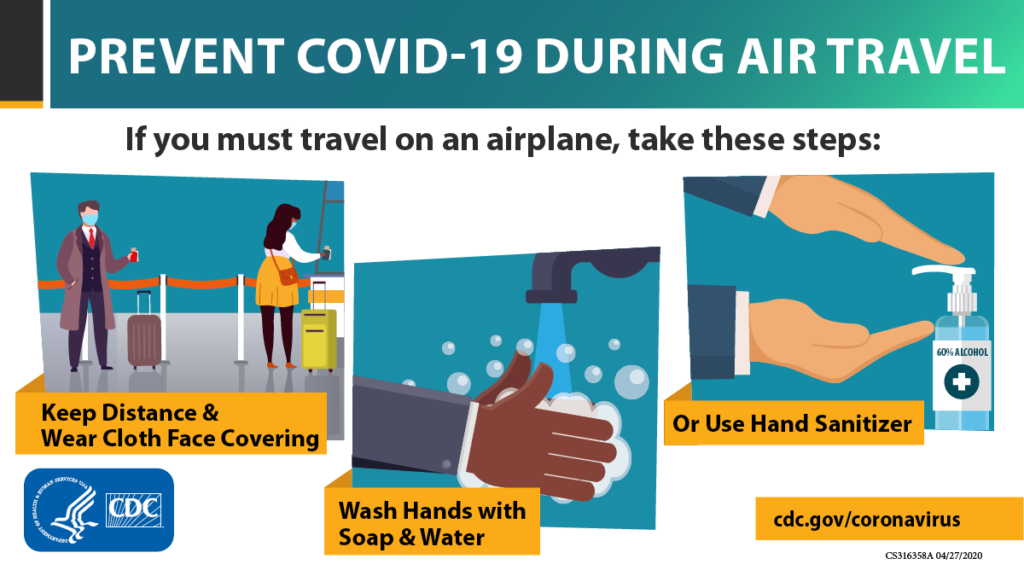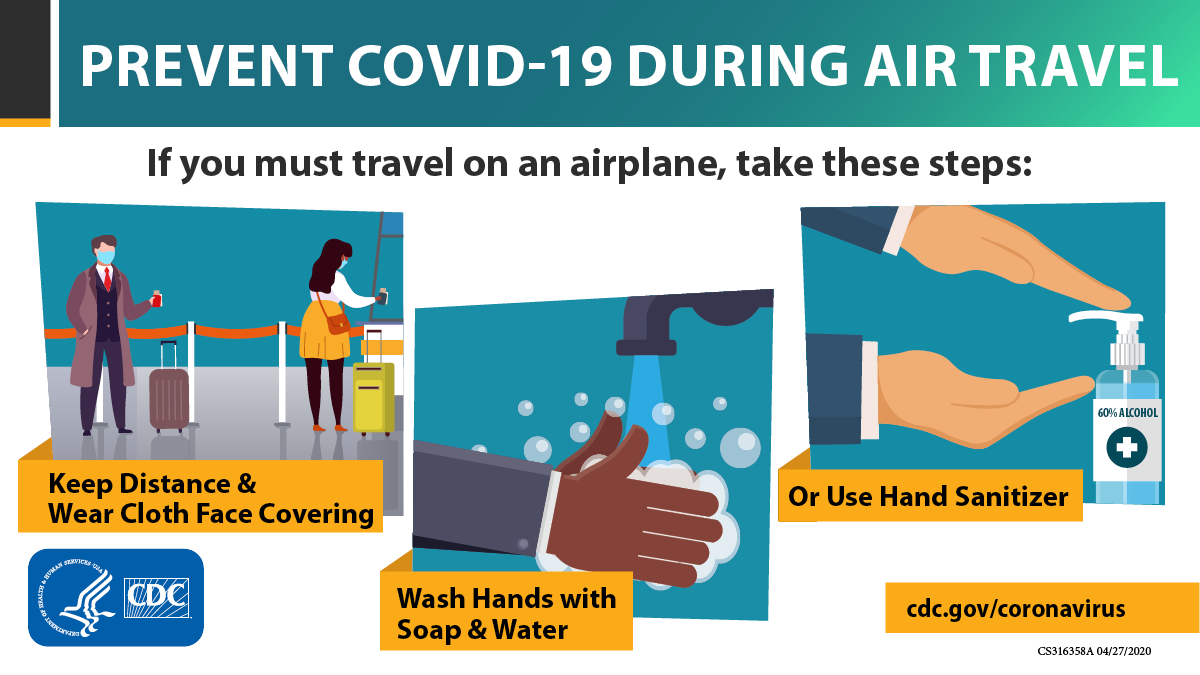 ---
Airport Assistance Worldwide is a privately held small family business. With roots in Los Angeles and a network that spans the globe, we have a rich history in the speciality travel sector.  If you'd like to learn more about Airport Assistance Worldwide services, we encourage you to visit our home page or our About Us page, contact us via email, or follow us on social media!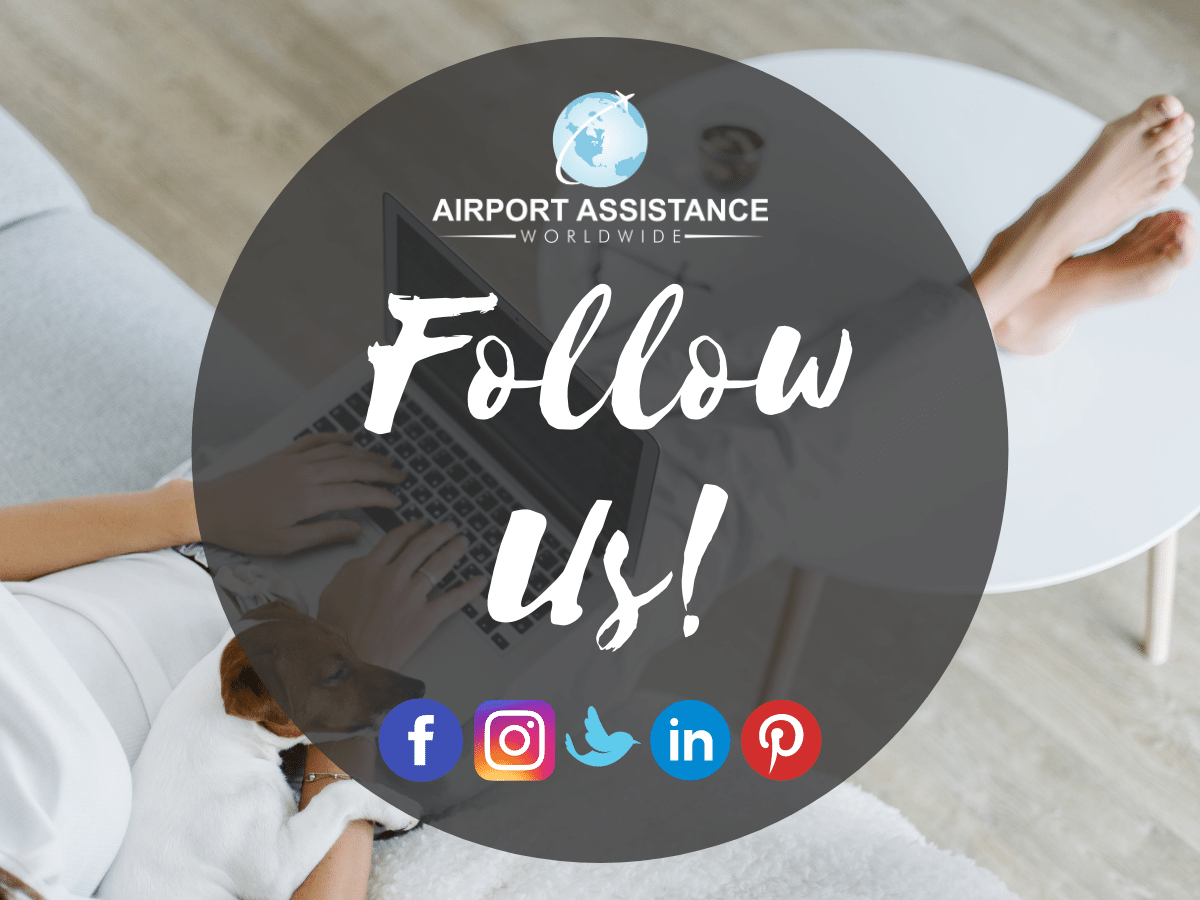 Image Credit: Alena Leskova