Welcome to Travel TIP Tuesday with Airport Assistance Worldwide™
Bookmark our Site and Follow us on Social Media for More Handy Travel Pointers
Editor's Note: The choice to travel is a personal one. Whether you're required to travel for work or choose to travel for pleasure, Airport Assistance Worldwide strongly encourages everyone to practice responsible health and safety measures when traveling. Wear a face covering, maintain social distancing, and wash hands regularly. And always be sure to check local, state, and government guidelines related to COVID-19 before traveling. 
We love visuals! That's why we're creating our own virtual Photo LookBook of handy Travel TIPS!  Bookmark our site and follow us on social media and create your own photo album of our Travel TIPS, so you are ready to hit the skies when it's safe to travel again.  Our tips include the tried and true, the not-so-obvious, the ones your Mom keeps reminding you about, and insider secrets from savvy travelers in the know. 😉
Travel TIP Tuesday #7:  Take Tons of Photos of Everything on Your Trip!
Whenever I pull out my phone to capture a photo of (fill-in-the-blank), my twenty-year-old tells me, "Mom, stop taking pictures and just live in the moment!"  Easy for her to say with her young twenty-year-old-brain that has no problem remembering things. 
Growing up, I was always the kid who had a camera strapped around my neck. Call me half-Asian (yes, I accept the stereotype with glee), but someone has to capture those epic 80s moments in history. Otherwise, did they even really happen??
Fast forward to 2021, and this 50-year-old brain doesn't remember things as quickly as it used to. That's why I take tons of photographs on every trip or event, often averaging several hundred each time. My family rolls their eyes, my husband refuses to smile, my adult kids put their hands up to cover their faces, and I'm often left behind as they scurry off without me. But in twenty years, when my memories begin to fade, what will be left to tell the stories, but for the pictures?
Photographs are great at jogging the memory. My best friend often starts a conversation with, "Do you remember that time in 9th grade when……", and my response is to stare at her blankly. "Uh, nope. Sorry, don't remember." But when she reminds me about that epic road-trip to Palm Springs in her yellow Miata, I surely remember every detail. I remember pulling over on the side of the empty, unlit highway while we switched driving positions. We were too scared to get out of the car, so we climbed over each other to swap seats.  I remember riding bikes down the main street in our bathing suits;  I remember the tired little motel we stayed at. Why? Because I have tons of photos! I'm known to regale my kids with these dramatic stories about the adventures of my youth, but who will tell my future generations these fun stories if there's no evidence they even happened?
Currently, I'm cataloging vintage photos for an upcoming family reunion.  In the 1800s, photos were few and far between for obvious reasons. The ones we do have are extra special because they tell the history of my ancestors who came here from Switzerland. As I study each image, I'm drawn into what rural life must have been like to homestead on the new frontier in those early days. I treasure each image, grateful for its individual story.  Although these aren't "vacation" photos, they are equally as important, if not more so.  There is so much we would not know without these precious images.
So my advice to you next time you travel (and always)? Take pictures of everything!  Photograph the national monuments, take snapshots of the local flora, capture the locals in their natural setting, take a selfie with your cab driver! 
Grab that camera, and don't put it down! You can still live in the moment and catalog every memory of your trip. The trick is not to take it too seriously. Unless you're a skilled photographer, who cares if your composition is off? Don't worry if the lighting isn't perfect or there's background "noise." Not every photo needs to be Instagram-worthy. Just take the picture. And take LOTS of them. Because you will never regret the 1,237 photos, you did take. You'll only regret the one you didn't.  Like this one when a tree-rat emptied its bladder on my shoulder in Cuba. 
Looking for more great Travel TIPS? Check out our past Travel TIPS below, and remember to bookmark this page to stay up to date on all things travel-related!
You can find our past Travel TIP Tuesdays here:
If you missed our interview with Shout Out LA, check it out here:
America the Beautiful Series (ongoing series)
Black History Month Series (February 2021)
Other articles you might like:
If you like our Travel TIPS, be sure to bookmark our blog and follow us on social media! 
---
About Us
Airport Assistance Worldwide has been providing passengers with airport meet and assist services at more than 500 airports around the globe for over 17 years.  Our company founders have been on the front lines of the travel industry, helping passengers safely navigate the airports for more than three decades. We're proudly headquartered in Los Angeles, just minutes from LAX airport. It's where our niche industry was born in the late '80s, and it remains our main hub to this day.
Essential Airport Assistance Concierge Service 
Our friendly agents will help with check-in, assist with luggage, escort through security, and make sure you get to your gate safely. We can also help with connections between flights, arrival services, assistance for families traveling with small children or the elderly, and more.  Our airport escorts are trained professionals. They'll know which security lines are quicker, what areas of the terminal are less crowded, and even where your favorite coffee kiosk is open. Need to grab a snack before your flight?  We can help with that too.  Elevate your next travel experience by reserving our airport assistance services today for your next journey. 
We are in this Together
Things are changing rapidly, and Airport Assistance Worldwide remains dedicated to staying on top of your needs. When you're ready, contact us to book our essential airport meet and assist services. We are in this together. When you're ready to travel, we'll be here to help get you through the airport swiftly and safely.  Every step of the way.
— American travelers should check with Travel.State.Gov for the most up to date travel information. Travelers should also follow the guidelines of their local health services experts and government officials. All visitors should check with local health & safety requirements to learn what type of personal protective equipment is required, where and when it must be used, and other crucial regional information. 
---
Coronavirus and Travel Resources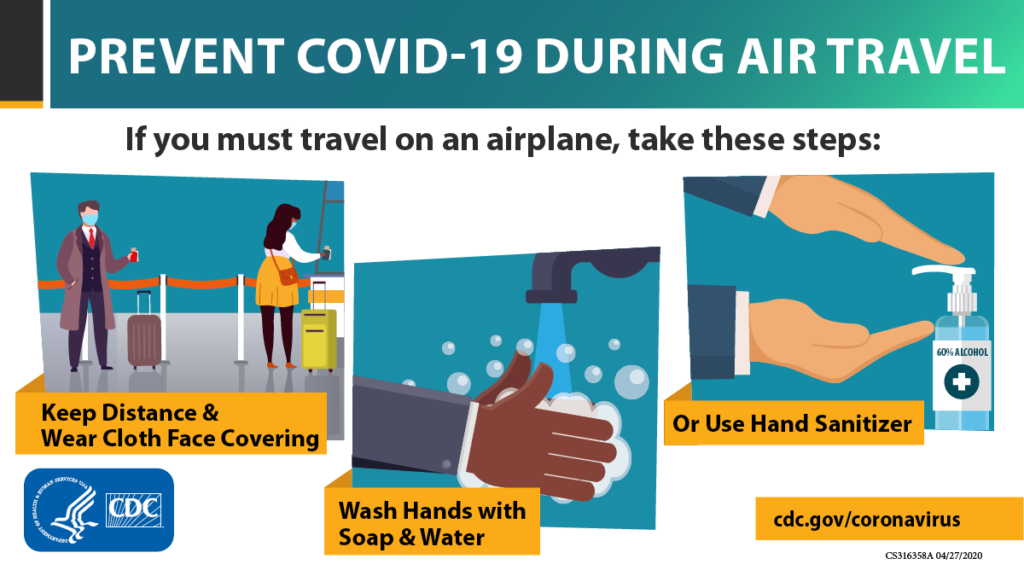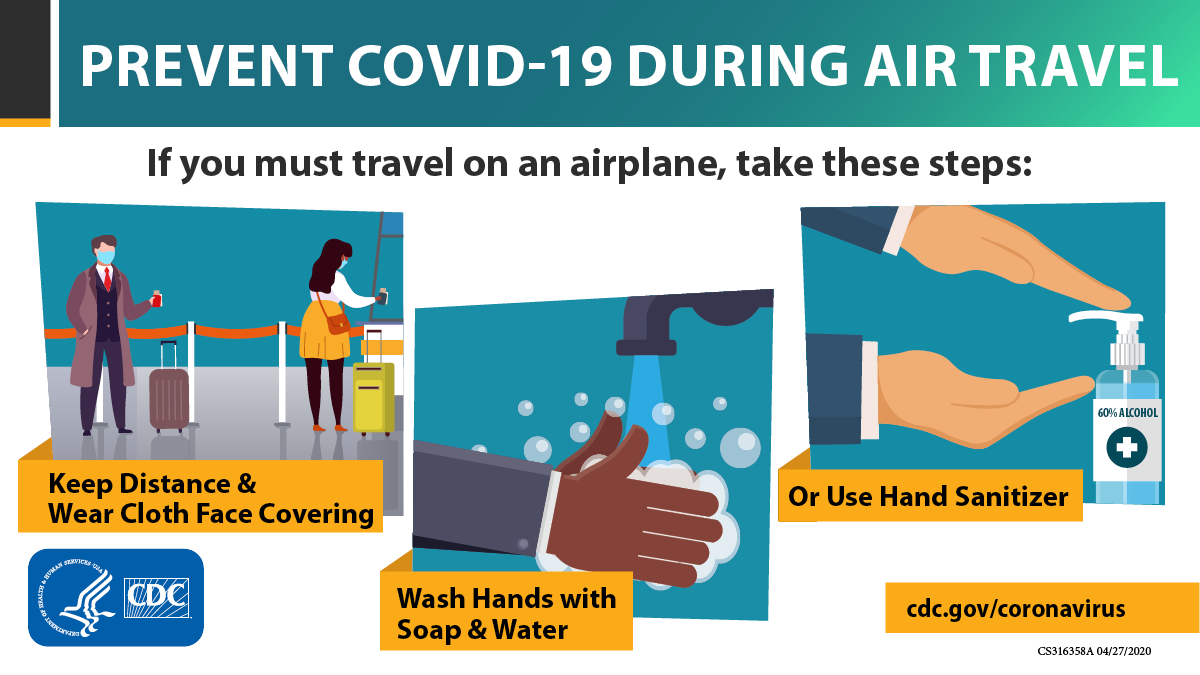 ---
Airport Assistance Worldwide is a privately held small family business. With roots in Los Angeles and a network that spans the globe, we have a rich history in the speciality travel sector.  If you'd like to learn more about Airport Assistance Worldwide services, we encourage you to visit our home page or our About Us page, contact us via email, or follow us on social media!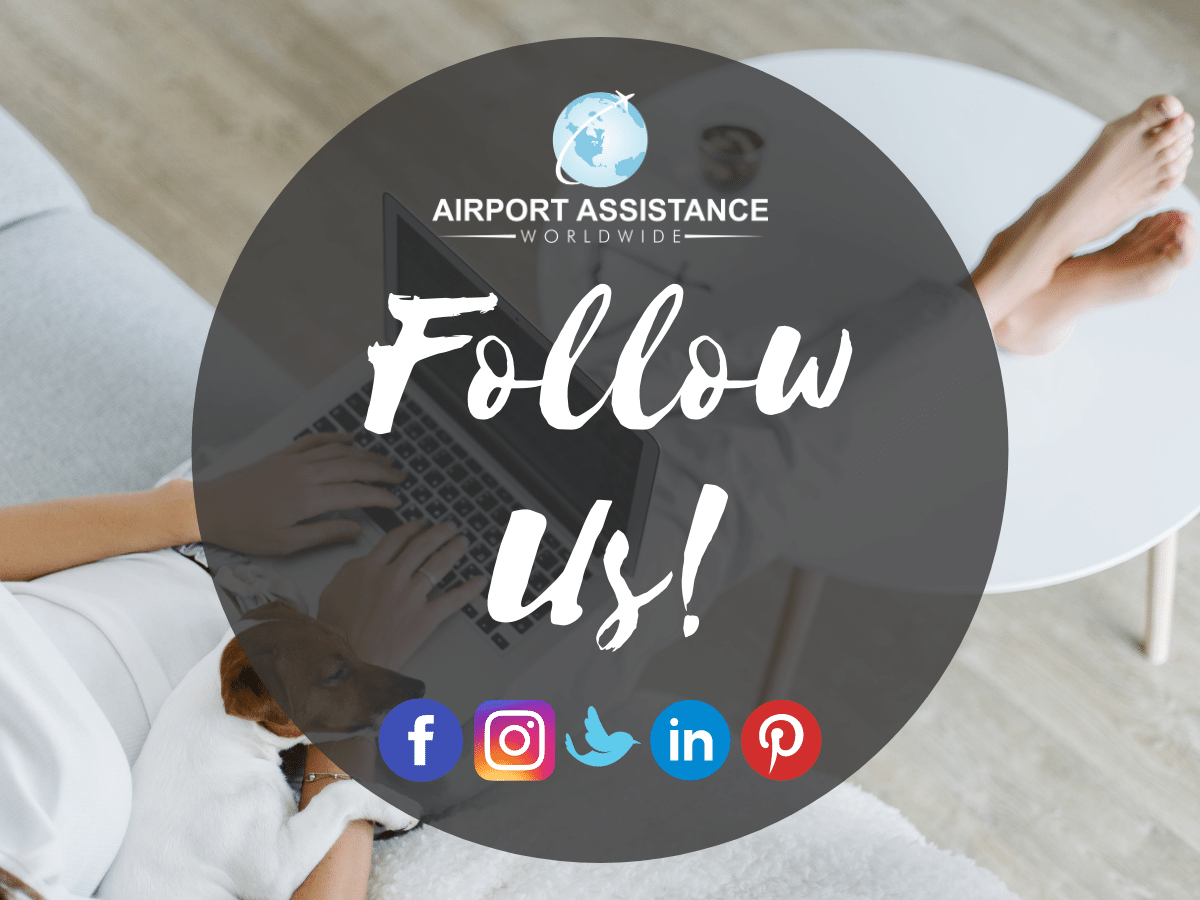 Image Credit: Alena Leskova