Welcome to Travel TIP Tuesday with Airport Assistance Worldwide™
Bookmark our Site and Follow us on Social Media for More Handy Travel Pointers
Editor's Note: The choice to travel is a personal one. Whether you're required to travel for work or choose to travel for pleasure, Airport Assistance Worldwide strongly encourages everyone to practice responsible health and safety measures when traveling. Wear a face covering, maintain social distancing, and wash hands regularly. And always be sure to check local, state, and government guidelines related to COVID-19 before traveling. 
Bookmark our site and follow us on social media and create your own photo album of our Travel TIPS, so you are ready to hit the skies when it's safe to travel again.  Our tips include the tried and true, the not-so-obvious, the ones your Mom keeps reminding you about, and insider secrets from savvy travelers in the know. 😉
Travel TIP Tuesday # 9: Wake Up Early To Avoid The Crowds
If you're like most people, you're overworked and sleep-deprived and it can be tempting to sleep in when you're on vacation. Resist the urge! You get so much more bang for your buck when you wake up early to start your day.
You worked hard to afford your vacation. You'll get the most value out of your trip if you wake up early to start your day. You'll get to experience the local region in its most authentic form. The lighting is perfect for photo ops. And the best part – it's less crowded and quieter.
Experience the Local Region in its Most Authentic Form
New Orleans, for all its uninhibited glory, is fascinating in the early morning hours. I remember in my younger days, visiting during the Jazz Festival. We'd stay out all night, often wandering our way back to our hotel in the early dawn. Crazy right? Who even does that 🙊?? The French Quarter at that hour may not be the most beautiful (nor the most pleasant olfactory experience), but it gives you a glimpse into what goes on behind the scenes. It's curious and even mysterious. Proprietors are washing down the sidewalks, unloading trucks, and getting ready to restart the day. I remember the shopkeepers being surprised when I smiled and said "good morning" to them, as if their relationship with tourists only existed during the midday and nighttime hours. The city never stops, and I loved feeling like I was in on a little secret being able to see this mostly unknown part of their workday. Technically, I didn't actually "wake up early" on those trips, but the experience inspired me to appreciate those first rays of light. Not everything is beautiful or picture-perfect and seeing the city during its most vulnerable time opens your eyes to discover that which you wouldn't have seen before.
The Lighting is Perfect for Photo Ops
Waking up early to start your day is a great time to take pictures! The sun is still making its debut, so the lighting isn't bright or harsh. The early dawn offers just the right amount of light to capture your images without shadows or glares.  Professional photographers use the "golden hour" rule to plan their photo shoots.  The golden hour is the one hour before sunset and one after before sunrise.  I used to think you always needed bright sunshine for the best pics, but after a recent beach getaway when it was overcast and gloomy, I discovered my images came out amazing! Late evening works as well, but mornings are best. Now I always make sure to get most of my photography done in the early morning hours.
Consider this first image of the famous Taj Mahal in India. It's a beautiful shot, but the bright daylight casts shadows on the architecture and the crowds of people make it feel busy and chaotic.
Now check out this version of the Taj Mahal. The morning light leaves a dreamy glow with no shadows to obstruct the eye. Zero crowds allows you to immerse yourself in the moment and truly appreciate the architecture and beauty of this magnificent historical monument.
It's Less Crowded and Quieter
The best part about waking up early when you're on vacation is the lack of crowds. Since most people do love sleeping in, this is the best time to get some sight-seeing done. And since this is also the best time for photography, your images will be that much better with fewer crowds! There's nothing worse than a picture of the Eiffel Tower with hundreds of people taking selfies in front of it. Wake up early, and you'll get first dibs at the perfect photo op!
It's Safer
One bonus for waking up early: It's safer! Criminals are not early-birds and are still sleeping off their nighttime activity. You're less likely to get pick-pocketed or bothered in the early morning. That said, never let your guard down, but it's just another reason why it's great to wake up early to start your day when you're on vacation!
Looking for more great Travel TIPS? Check out our past Travel TIPS below, and remember to bookmark this page to stay up to date on all things travel-related!
You can find our past Travel TIP Tuesdays here:
If you missed our interview with Shout Out LA, check it out here:
America the Beautiful Series (ongoing series)
Black History Month Series (February 2021)
Other articles you might like:
If you like our Travel TIPS, be sure to bookmark our blog and follow us on social media! 
---
About Us
Airport Assistance Worldwide has been providing passengers with airport meet and assist services at more than 500 airports around the globe for over 17 years.  Our company founders have been on the front lines of the travel industry, helping passengers safely navigate the airports for more than three decades. We're proudly headquartered in Los Angeles, just minutes from LAX airport. It's where our niche industry was born in the late '80s, and it remains our main hub to this day.
Essential Airport Assistance Concierge Service 
Our friendly agents will help with check-in, assist with luggage, escort through security, and make sure you get to your gate safely. We can also help with connections between flights, arrival services, assistance for families traveling with small children or the elderly, and more.  Our airport escorts are trained professionals. They'll know which security lines are quicker, what areas of the terminal are less crowded, and even where your favorite coffee kiosk is open. Need to grab a snack before your flight?  We can help with that too.  Elevate your next travel experience by reserving our airport assistance services today for your next journey. 
We are in this Together
Things are changing rapidly, and Airport Assistance Worldwide remains dedicated to staying on top of your needs. When you're ready, contact us to book our essential airport meet and assist services. We are in this together. When you're ready to travel, we'll be here to help get you through the airport swiftly and safely.  Every step of the way.
— American travelers should check with Travel.State.Gov for the most up to date travel information. Travelers should also follow the guidelines of their local health services experts and government officials. All visitors should check with local health & safety requirements to learn what type of personal protective equipment is required, where and when it must be used, and other crucial regional information. 
---
Coronavirus and Travel Resources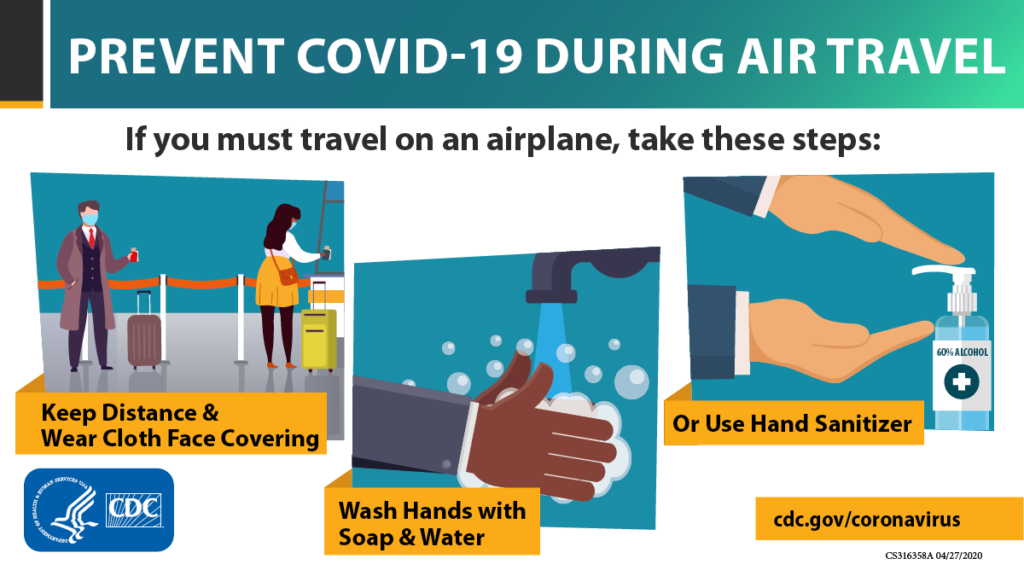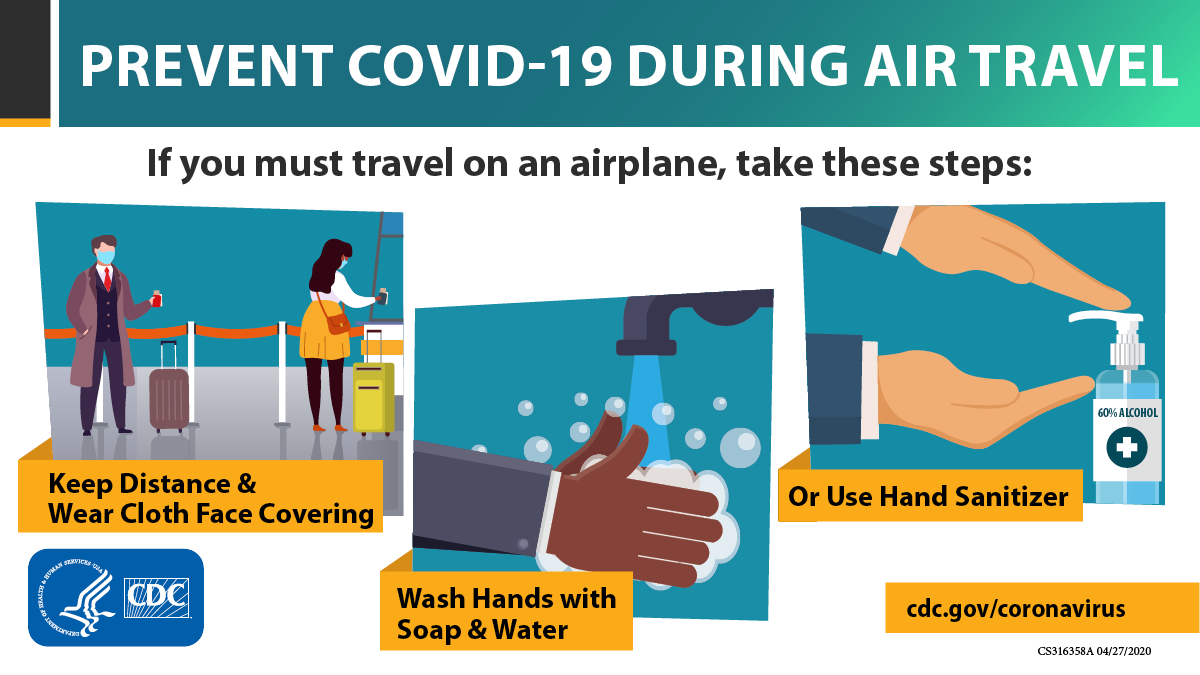 ---
Airport Assistance Worldwide is a privately held small family business. With roots in Los Angeles and a network that spans the globe, we have a rich history in the speciality travel sector.  If you'd like to learn more about Airport Assistance Worldwide services, we encourage you to visit our home page or our About Us page, contact us via email, or follow us on social media!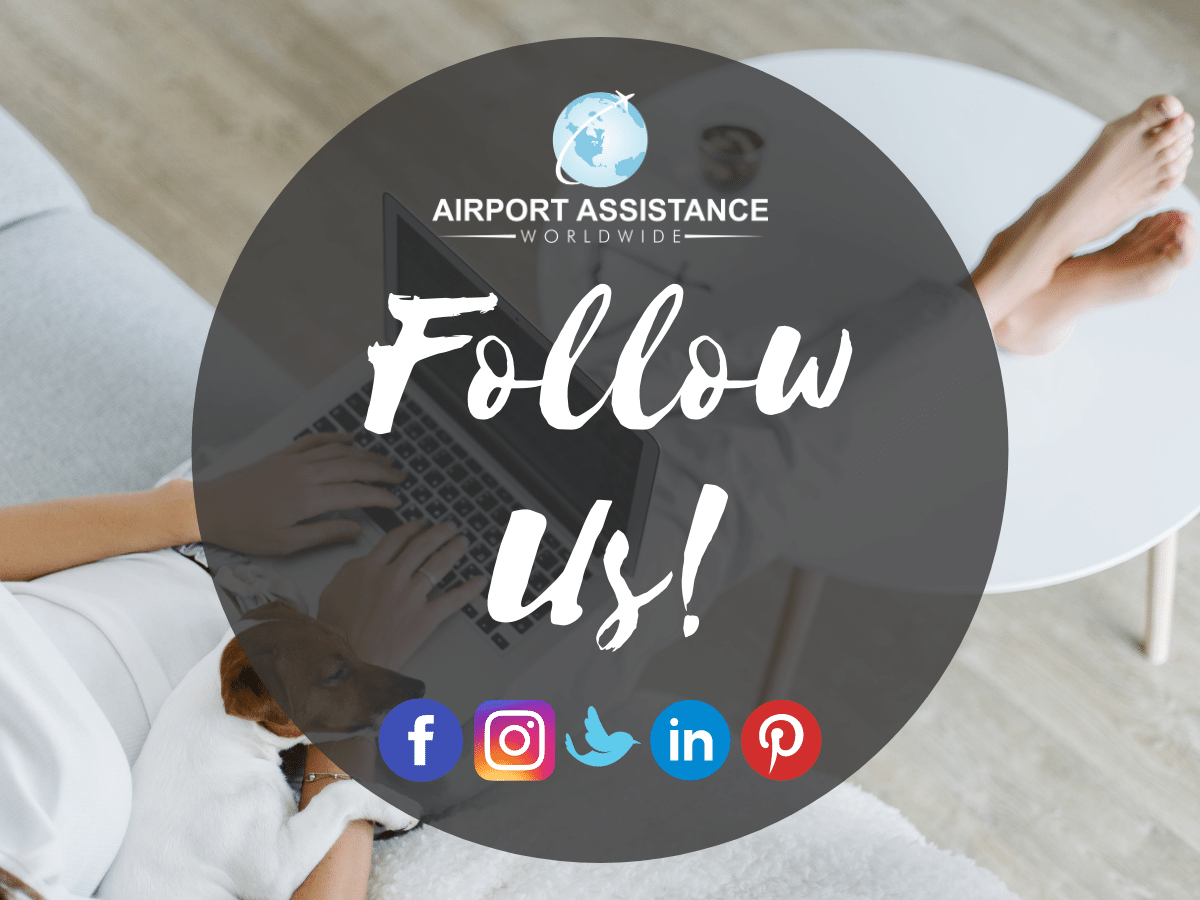 Image Credit: Alena Leskova