Tulip Season in the Netherlands
Hello April! Tulips are nature's way of announcing spring is here. Did you know? The Netherlands produces and exports nearly all the world's tulips! Read on for more interesting facts about tulips and the Netherlands.
Editor's Note: The choice to travel is a personal one. Whether you're required to travel for work or choose to travel for pleasure, Airport Assistance Worldwide strongly encourages everyone to practice responsible health and safety measures when traveling. Wear a face covering, maintain social distancing, and wash hands regularly. And always be sure to check local, state, and government guidelines related to COVID-19 before traveling. Should you choose to travel, we suggest booking one of our Airport Assistance Worldwide concierge agents to help you navigate the airport quickly and safely.
The Netherlands Produce and Export Nearly Three Billion Tulip Bulbs Every Year
The Netherlands are the top exporters of tulips globally, exporting close to three billion tulip bulbs each year. The soil is perfect for the growing season due to the sandy-clay grounds. Surprisingly, it's not the actual flower that's in such high demand, but the bulbs themselves.  Farmers will cut off the flowers shortly after blooming. This ensures a stronger bulb. The stronger the bulb, the more money farmers make. 
Tulip season runs from March through May, peaking in mid-April when more than 7 million tulips bloom at the Keukenhof, a famous flower park in Lisse. You can even see the colorful blooms from space! In 2017, Keukenhof saw a record 1.4 million visitors. If you're traveling to the Netherlands to see the blossoms, you can visit the tulip farms, but you'll also find the vibrant flowers in picturesque farms along rural fields. 
Tulips Did Not Originate in the Netherlands
When you think of Amsterdam and the Netherlands, you think of tulips! But did you know tulips didn't actually originate in the Netherlands? They were imported from Turkey. In the 16th century, Ogier Ghiselin de Busbecq, a writer, herbalist, and diplomat, was gifted some tulip bulbs to take back to Vienna. He then re-gifted them to his friend, Charles de l'Écluse (Carolus Clusius), who later went to the Netherlands to teach. It was there that Clusius's tulips grew so successfully, they became the most sought-after flower amongst the wealthy community. 
The Name "Tulip" Originates from Persia
Not only did tulips not originate in the Netherlands, neither did their name. The name "tulip" derives from the word "Tülbend," which means turban in Turkish. It's believed "tulip" was chosen because its shape resembled a turban. 
Tulip Mania
Otherwise known as the Dutch Tulip Market Bubble, "Tulip Mania" was a time in the 1600s when the demand for tulips was high. Considered exotic for their time, the most sought-after varietals commanded upwards of six times the average Dutchman's average annual salary. At one point, it's rumored a handful of bulbs could be traded for real estate.  Eventually, an oversaturated market forced growers to reduce their prices, which ultimately, leading many dealers to bankruptcy. 
Tulips Exist in Nearly Every Color… Except for Blue
There are 3,000 different varieties of tulips, but none of them are true blue. Although some may dispute this and claim there are blue tulips, they are primarily purple or lilac tinted, such as this variety, known as Wild Blue Heart Tulip™️.
Tulips Are Edible
You can eat tulips.  Well, the bulbs at least.  During the winter famine in 1944, the Dutch government published a guide on preparing tulip bulbs for consumption. They even created recipes, much like this Tulip Bulb Soup.  The late Father Leo Zonneveld remembered eating bread made from tulip bulbs as a young boy.  He likened them to sawdust. 
Traveling to the Netherlands?
Be sure to check with local government officials on eligibility to enter the Netherlands, along with current CDC and local health department recommendations. You can view our service brochure for our AMS Airport Assistance Worldwide Gold Services and our AMS VVIP Airport Assistance Worldwide Platinum Services.  You can reserve our services here. 
Looking for great Travel TIPS? Check out our Travel TIPS series below, and remember to bookmark this page to stay up to date on all things travel-related!
You can find our past Travel TIP Tuesdays here:
If you missed our interview with Shout Out LA, check it out here:
America the Beautiful Series (ongoing series)
Black History Month Series (February 2021)
Other articles you might like:
If you like our Travel TIPS, be sure to bookmark our blog and follow us on social media! 
---
About Us
Airport Assistance Worldwide has been providing passengers with airport meet and assist services at more than 500 airports around the globe for over 17 years.  Our company founders have been on the front lines of the travel industry, helping passengers safely navigate the airports for more than three decades. We're proudly headquartered in Los Angeles, just minutes from LAX airport. It's where our niche industry was born in the late '80s, and it remains our main hub to this day.
Essential Airport Assistance Concierge Service 
Our friendly agents will help with check-in, assist with luggage, escort through security, and make sure you get to your gate safely. We can also help with connections between flights, arrival services, assistance for families traveling with small children or the elderly, and more.  Our airport escorts are trained professionals. They'll know which security lines are quicker, what areas of the terminal are less crowded, and even where your favorite coffee kiosk is open. Need to grab a snack before your flight?  We can help with that too.  Elevate your next travel experience by reserving our airport assistance services today for your next journey. 
We are in this Together
Things are changing rapidly, and Airport Assistance Worldwide remains dedicated to staying on top of your needs. When you're ready, contact us to book our essential airport meet and assist services. We are in this together. When you're ready to travel, we'll be here to help get you through the airport swiftly and safely.  Every step of the way.
— American travelers should check with Travel.State.Gov for the most up to date travel information. Travelers should also follow the guidelines of their local health services experts and government officials. All visitors should check with local health & safety requirements to learn what type of personal protective equipment is required, where and when it must be used, and other crucial regional information. 
---
Coronavirus and Travel Resources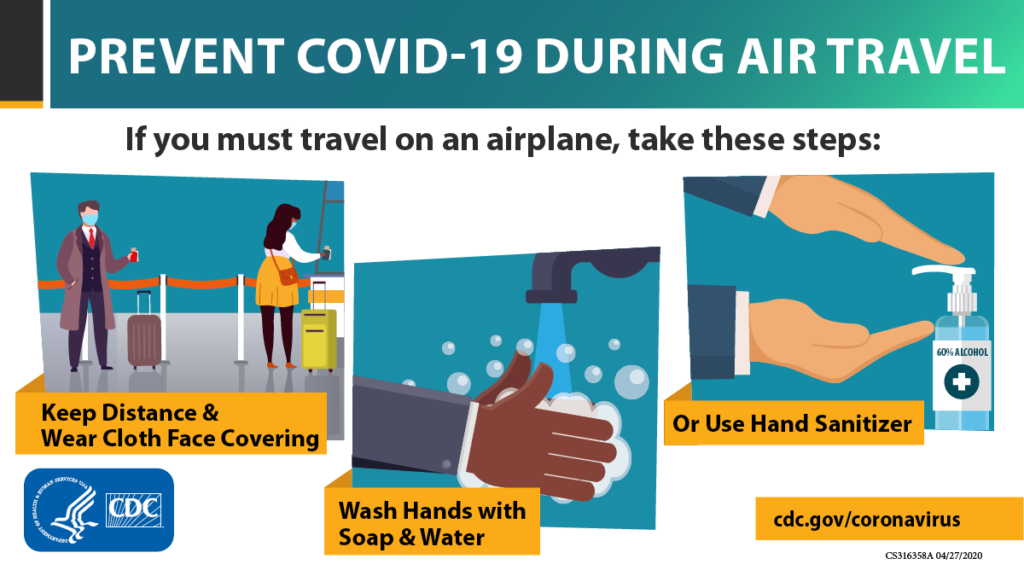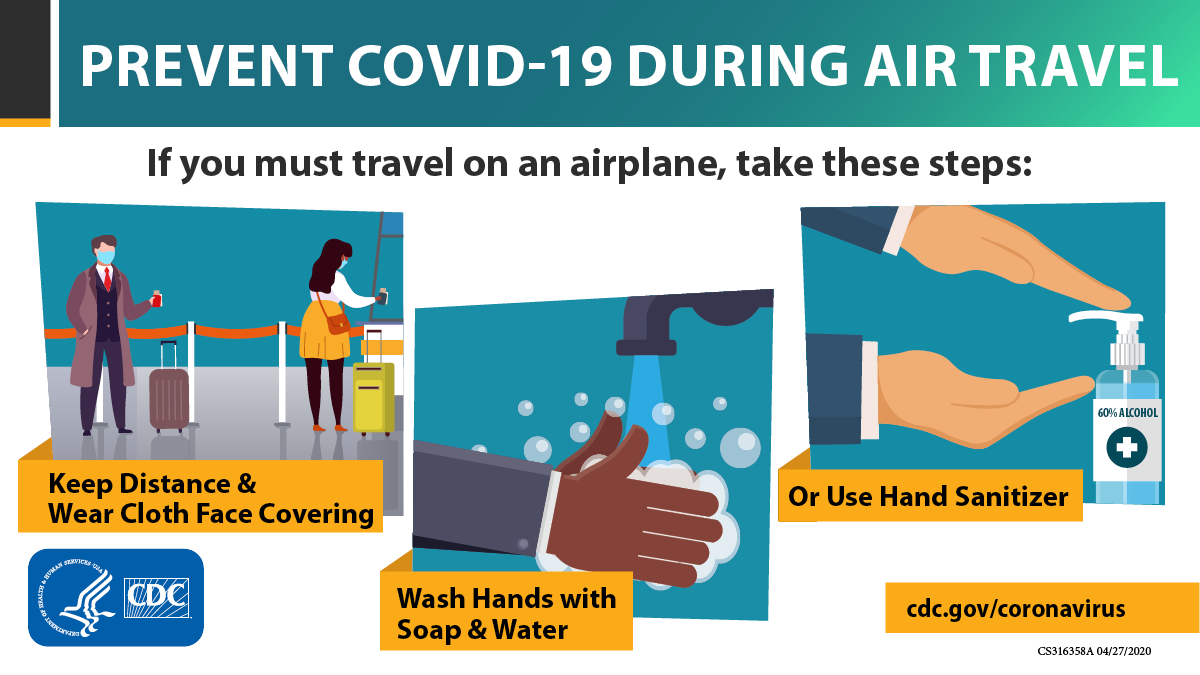 ---
Airport Assistance Worldwide is a privately held small family business. With roots in Los Angeles and a network that spans the globe, we have a rich history in the speciality travel sector.  If you'd like to learn more about Airport Assistance Worldwide services, we encourage you to visit our home page or our About Us page, contact us via email, or follow us on social media!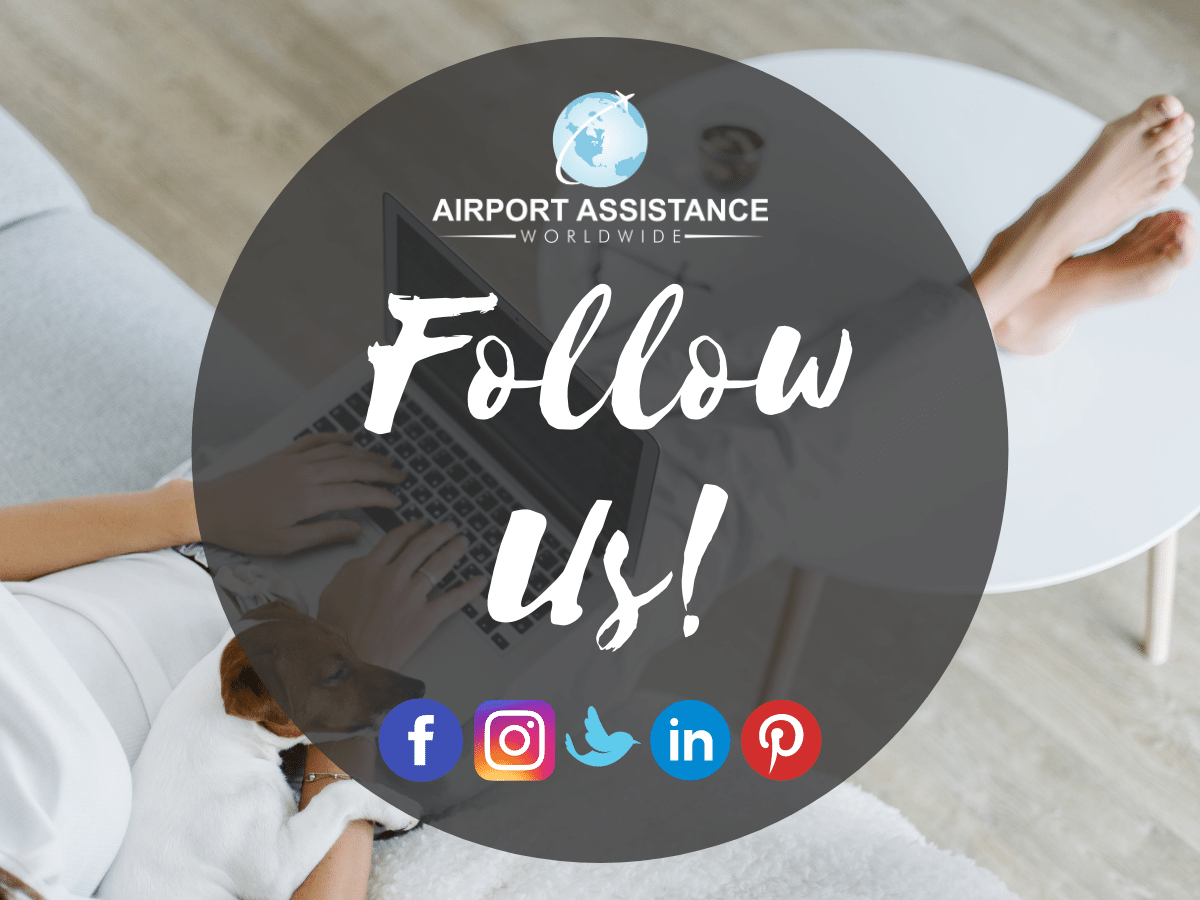 Image Credit: Alena Leskova