America the Beautiful
With more than 3.5 million square miles to explore, there is no better time to get out and discover all the spectacular sights the USA has to offer. 
Next Stop: Cheaha Mountain at Cheaha State Park ~ Alabama
Surrounded by the Talladega Mountains, which is a Southern segment of the Blue Ridge Mountains, Cheaha State Park is located at the top of Cheaha Mountain in Alabama.  Capped by the historical Bunker Tower, it is the highest natural point in the eastern portion of the Sun Belt.  Only 30 minutes from historic tourist attractions, Cheaha State Park is halfway between Birmingham, AL and Atlanta, GA.  The state park offers stunning 360 degree views from the Bunker Tower observatory.  
Cheaha State Park offers campsites, a hotel, chalets, cabins, cliffside dining, picnic areas, playgrounds, biking and hiking trails, waterfalls, and more. The lake at Cheaha Mountain was hand dug by the Civilian Conservation Corps (CCC), a workforce established during the Great Depression. The park features Cheaha Trailhead of the Pinhoti Trail which connects with the Appalachian Trail.
Did you know?  Cheaha Mountain is the highest point in Alabama.
Here are 5 cool facts about Cheaha Mountain:
1. It was named by the Creek Indians from the Choctaw word, 'chaha', meaning "high place"
2.  Also known as "Mount Cheaha", it soars 2,407 feet above sea level, making it the highest natural point in the state of Alabama
3.  Cheaha Mountain, surrounded by the Talladega National Forest, is part of the Blue Ridge Mountains.  John Denver anyone? C'mon, you know you're already singing it out loud 😉🎵
4.  Building structures at Cheaha State Park were constructed of rocks and timber from the mountain top.
5.  Cheaha State Park was inducted into the Trip Advisor Hall of Fame in 2020!
Know Before You Go
Cheaha State Park is currently open with some restrictions. The state park follows all recommended guidelines to maintain health and safety measures during the current coronavirus pandemic. However, it's important to note that federal rules for the surrounding US National Forest are different from the state park regulations. It is recommended that visitors contact the Talladega National Forest Talladega District Office for the most up-to-date information. 
Visit the Cheaha State Park website for more information on entrance fees, hours, campsite reservations, and more. Check out AL's in-depth look at park features, including photos and descriptions.
---
Airport Concierge Meet and Assist Service
Airport Assistance Worldwide offers travelers a safe and easy way to navigate the airports when traveling 
Our friendly and experienced airport representatives will meet travelers at the airport on arrival, connection, or departure and assist through all the airport formalities.  Elevate your next travel experience by reserving our services today for your next journey.  We have over 30 years of experience assisting passengers at more than 500 airports around the globe.  Whether you're traveling to visit your family across the country or just looking to get away from it all, Airport Assistance Worldwide will be ready when you are.
We are in this Together
Things are changing rapidly, and Airport Assistance Worldwide remains dedicated to staying on top of your needs. When you're ready, contact us to book our essential airport meet and assist services. You deserve to travel with peace of mind. Let us help you navigate the airports safely.   — American travelers should check with Travel.State.Gov for the most up to date travel information. Travelers should also follow the guidelines of their local health services experts and government officials. All visitors should check with local health & safety requirements to learn what type of personal protective equipment is required, where and when it must be used, and other crucial regional information.
Coronavirus and Travel Resources
To contact the CDC directly, please call 1-800-CDC-INFO (1-800-232-4636)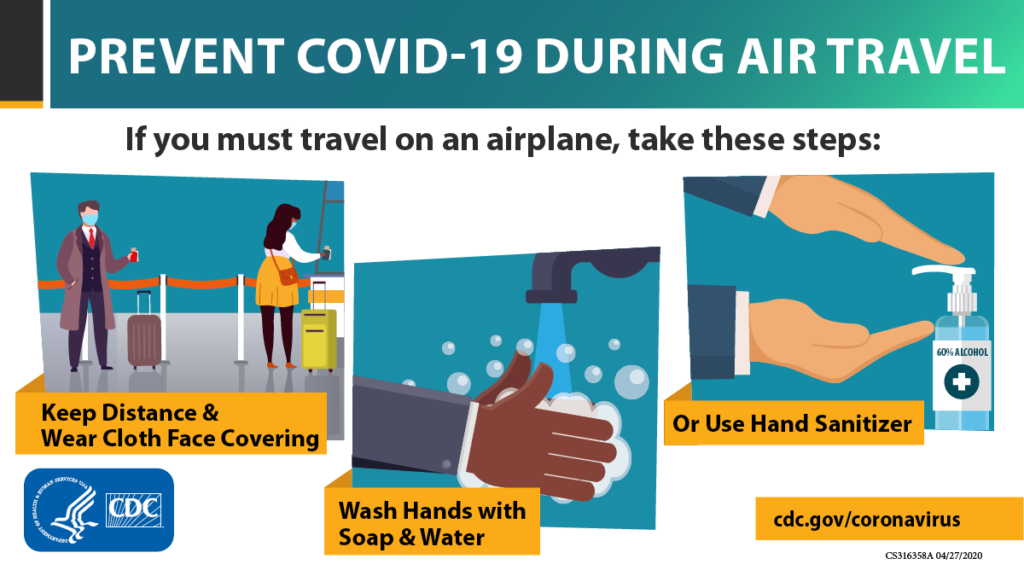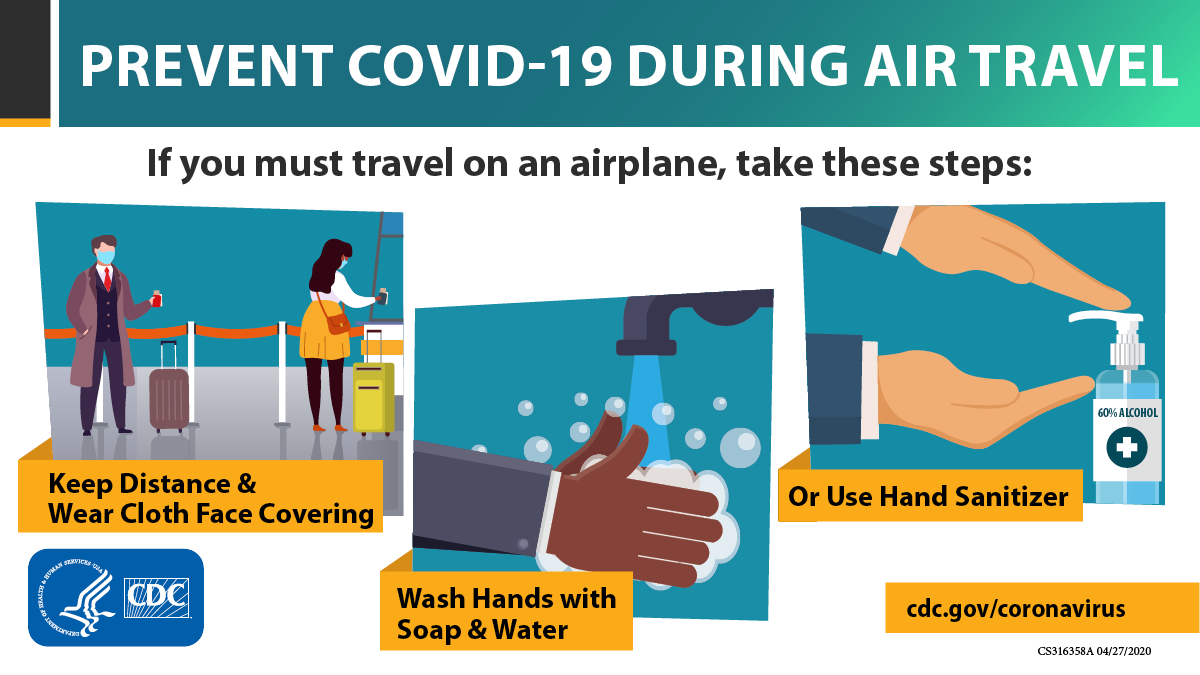 ---
Airport Assistance Worldwide is a privately held small business. With roots in Los Angeles and a network that spans the globe, we have a rich history in the speciality travel sector.  If you'd like to learn more about Airport Assistance Worldwide services, we encourage you to visit our home page or our About Us page, contact us via email, or follow us on social media!