America the Beautiful
With more than 3.5 million square miles to explore, there is no better time to get out and discover all the spectacular sights the USA has to offer. 
Next Stop: The Petrified Forest National Park ~ Arizona
If you're ever on a road trip along Interstate 40, you'll want to take a detour to the Petrified National Forest.  Located in northeastern Arizona, the Petrified National Forest is a national park in Navajo and Apache counties. Spanning 346 square miles, it's the only national park that includes portions of the historic Route 66. Declared a national monument in 1906 and a national park in 1962, the Petrified National Forest extends into the Painted Desert on its northern section.
In its earliest form, more than 200 million years ago, the Petrified National Forest was wet and sub-tropical, lush with trees and vegetation. But about 60 million years ago, tectonic forces pushed the Colorado Plateau upwards, exposing it to erosion. Many of the rock layers were swept away by wind and water, leaving behind fossils of fallen logs embedded in the lowlands' sediment. The petrified logs are made mostly of quartz.
Over 600 archeological sites have been unearthed in the forest, including petroglyphs. These drawings etched into the rock give us a peek into what life was like in the Petrified Forest. You can view a more extensive library of the images here.
Fossils date back to the Triassic period, sometimes referred to as the "Dawn of the Dinosaurs," more than 225 million years ago. The Petrified National Forest is considered to be one of the best places in the world to study fossils from the Triassic period. 
The Paleoindians were the earliest inhabitants (13,500 to 6,000 BCE.) and lived in the forest at least 8,000 years ago. These early humans used pieces of the natural petrified wood to create stone tools. As the regional climate changed, so did the way of life of the people who lived there, as they became less nomadic and began building permanent structures and communities. Eventually, the communities were abandoned around the 1400s as the climate changed and became more arid. The longer winters and shorter growing seasons may not have been conducive to survival.
Did you know?  
Fun Facts about the Petrified Forest
1. Herbert David Lore built the Painted Desert Inn, which offers a free, live webcam view of the Painted Desert
 2. The striking colors of the fossilized logs are mostly made up of 3 minerals: Quartz is pure white. Blue, purple, black, and brown come from manganese. And the yellow hues, through red and brown, are from iron oxide.  
3. It is illegal to remove or damage the artifacts and petrified rocks in the park, punishable by a fine of up to $325.
4. Remnants of the Agate House, built using fossilized logs by the ancestral Puebloan people, remain in the Petrified National Forest. You can visit the historical structure, but be careful not to sit, lean, or stand on any parts of the house, as it's very fragile
5. One of the coolest attractions in the Petrified Forest isn't a fossilized log, it's a vintage 1932 Studebaker! Donated by Frank and Rhonda Dobell, owners of Arizona Automotive Service in Holbrook, AZ. 
---
Know Before You Go
The bookstore and welcome center is your home base, where you can purchase books, apparel, crafts, art, games, maps, and more. You'll want to enjoy all the wonders of the park on foot, so be sure to dress comfortably and wear sturdy, closed-toed shoes. The park features hiking trails, horseback riding, and guided tours. Currently, no overnight stays are permitted.  
The national park is pet-friendly, but be careful during the hot summers as the ground can burn your pet's feet, and never EVER leave your pets unattended in your vehicle, as it could lead to severe illness or death.
Due to the Coronavirus pandemic, operating hours, amenities, and some sites may be closed. Contact the park directly for the most up-to-date information.
---
Airport Concierge Meet and Assist Service
Airport Assistance Worldwide offers travelers a safe and easy way to navigate the airports when traveling 
Our friendly and experienced airport representatives will meet travelers at the airport on arrival, connection, or departure and assist through all the airport formalities.  Elevate your next travel experience by reserving our services today for your next journey.  We have over 30 years of experience assisting passengers at more than 500 airports around the globe.  Whether you're traveling to visit your family across the country or just looking to get away from it all, Airport Assistance Worldwide will be ready when you are.
We are in this Together
Things are changing rapidly, and Airport Assistance Worldwide remains dedicated to staying on top of your needs. When you're ready, contact us to book our essential airport meet and assist services. You deserve to travel with peace of mind. Let us help you navigate the airports safely.   — American travelers should check with Travel.State.Gov for the most up to date travel information. Travelers should also follow the guidelines of their local health services experts and government officials. All visitors should check with local health & safety requirements to learn what type of personal protective equipment is required, where and when it must be used, and other crucial regional information.
Coronavirus and Travel Resources
To contact the CDC directly, please call 1-800-CDC-INFO (1-800-232-4636)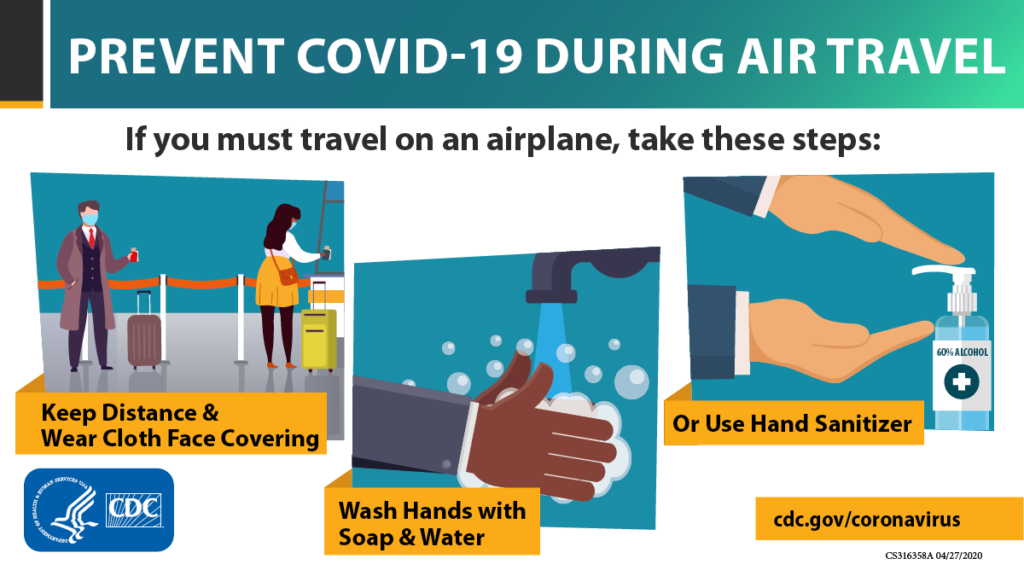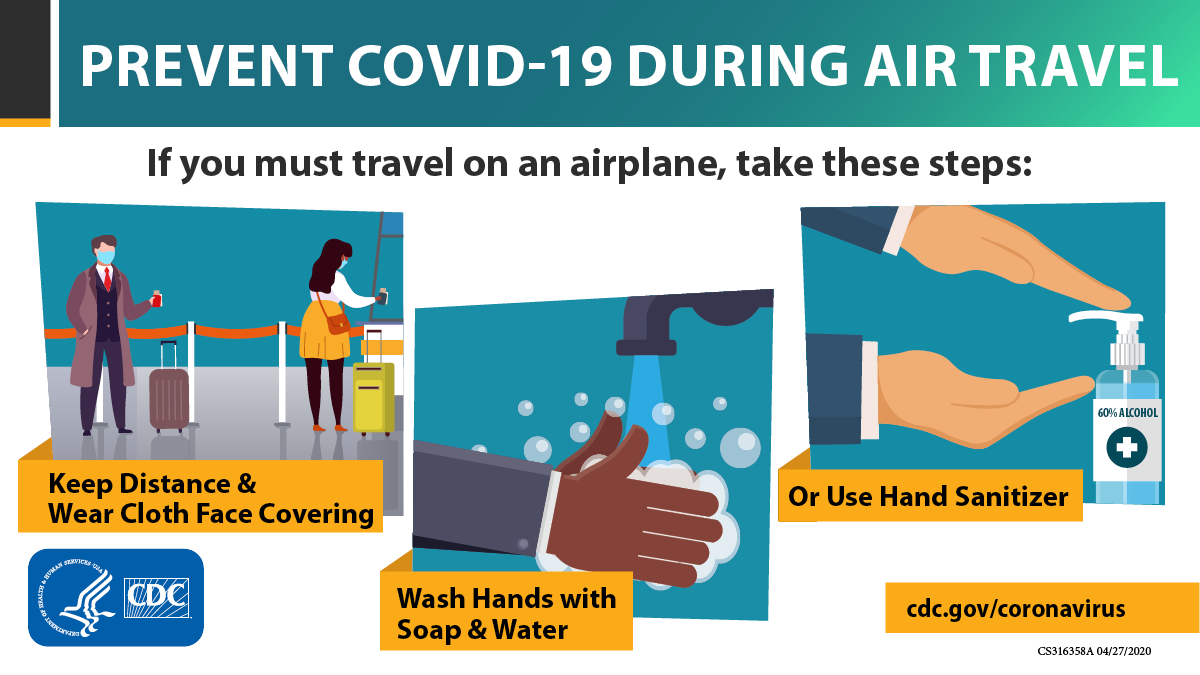 ---
Airport Assistance Worldwide is a privately held small business. With roots in Los Angeles and a network that spans the globe, we have a rich history in the speciality travel sector.  If you'd like to learn more about Airport Assistance Worldwide services, we encourage you to visit our home page or our About Us page, contact us via email, or follow us on social media!