Celebrating Black History Month
Bessie Coleman – First African American Female to Earn an International Pilot's License
Bessie Coleman was an American female aviation pioneer. She was the first African American woman and the first Native American woman to hold an international pilot's license. 
Born January 26, 1892, Bessie Coleman was one of 13 children. Her father, of African American and Native American descent, and her African American mother, were sharecroppers. 
Bessie developed fortitude and grit early in life, working in the cotton fields when she was young. When she was six years old, she began attending a segregated school in Waxahachie, Texas, walking four miles each day to get there. Bessie loved to read, and she excelled in her education, earning exceptionally high marks in math.
Each year, Bessie was pulled from her studies and called to the fields for the annual cotton harvest. In 1901, her father left the family in search of better opportunities in Oklahoma. Bessie's mother and her siblings remained behind.
When Bessie was 18, she used her savings from working small jobs and enrolled in the Oklahoma Colored Agricultural and Normal University in Langston, Oklahoma (now Langston University). Her savings ran out after one semester, and she moved back home.
In 1915, Bessie moved to Chicago to live with her brother, John, who had recently returned from WWI. Hardworking and driven, Bessie worked two jobs to support herself. Bessie became enthralled with aviation after reading stories and seeing pictures about the WWI pilots. When her brother teased her for not being able to fly a plane, while women in France could, Bessie took that as a challenge. 
There were no opportunities for women of color to attend flight school in the U.S. at that time. So Bessie saved her money and applied for scholarships to attend flight school in France. The applications needed to be written in French, so Bessie took French language lessons in Chicago before embarking on her journey. 
In June of 1921, just seven months after arriving in France for her lessons, Bessie Coleman became the first African American female to earn an international pilot's license from the Fédération Aéronautique Internationale.
Bessie returned home to the states with a dream to open a flight school for Black Americans. She performed in exhibitions, performing daring air stunts, and was well known for the "loop-the-loops." Her risky and dangerous maneuvers earned her the names "Brave Bessie" and "Queen Bess."  Bessie toured the nation, giving lectures and showing videos of her air tricks to raise money for her flight school ambitions. She was steadfast in her goal to support the African American communities and refused to participate in events that prohibited Black attendees.  
In 1926, Bessie had saved enough money to purchase her first plane, a Jenny – JN-4 with an OX-5 engine. Shortly after, during an exhibition, the motor stalled at 300 feet, and Bessie plunged to the ground. Bessie survived the crash, suffering broken ribs, a broken leg, and facial lacerations, but that didn't deter Brave Bessie from continuing her daredevil stunts. She spent three months in the hospital and recovered at Mrs. S. E. Jones's home in Los Angeles before returning to Chicago. Ever the opportunist, she used her downtime to schedule lectures and showed her films to earn money towards her dream of opening a flight school. 
Sadly, Bessie's dream was never fulfilled. In April of 1926, Bessie tragically died on a test flight with her mechanic and publicity agent, William D. Wills. She was only 34. 
---
Airport Concierge Meet and Assist Service
Airport Assistance Worldwide offers travelers a safe and easy way to navigate the airports when traveling 
Our friendly and experienced airport representatives will meet travelers at the airport on arrival, connection, or departure and assist through all the airport formalities.  Elevate your next travel experience by reserving our services today for your next journey.  We have over 30 years of experience assisting passengers at more than 500 airports around the globe.  Whether you're traveling to visit your family across the country or just looking to get away from it all, Airport Assistance Worldwide will be ready when you are.
We are in this Together
Things are changing rapidly, and Airport Assistance Worldwide remains dedicated to staying on top of your needs. When you're ready, contact us to book our essential airport meet and assist services. You deserve to travel with peace of mind. Let us help you navigate the airports safely.   — American travelers should check with Travel.State.Gov for the most up to date travel information. Travelers should also follow the guidelines of their local health services experts and government officials. All visitors should check with local health & safety requirements to learn what type of personal protective equipment is required, where and when it must be used, and other crucial regional information.
Coronavirus and Travel Resources
To contact the CDC directly, please call 1-800-CDC-INFO (1-800-232-4636)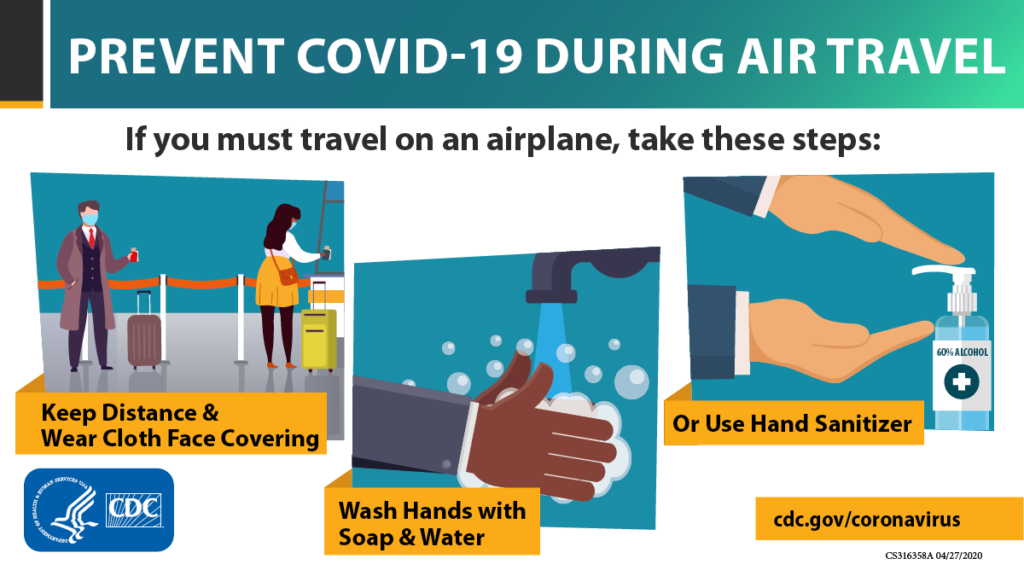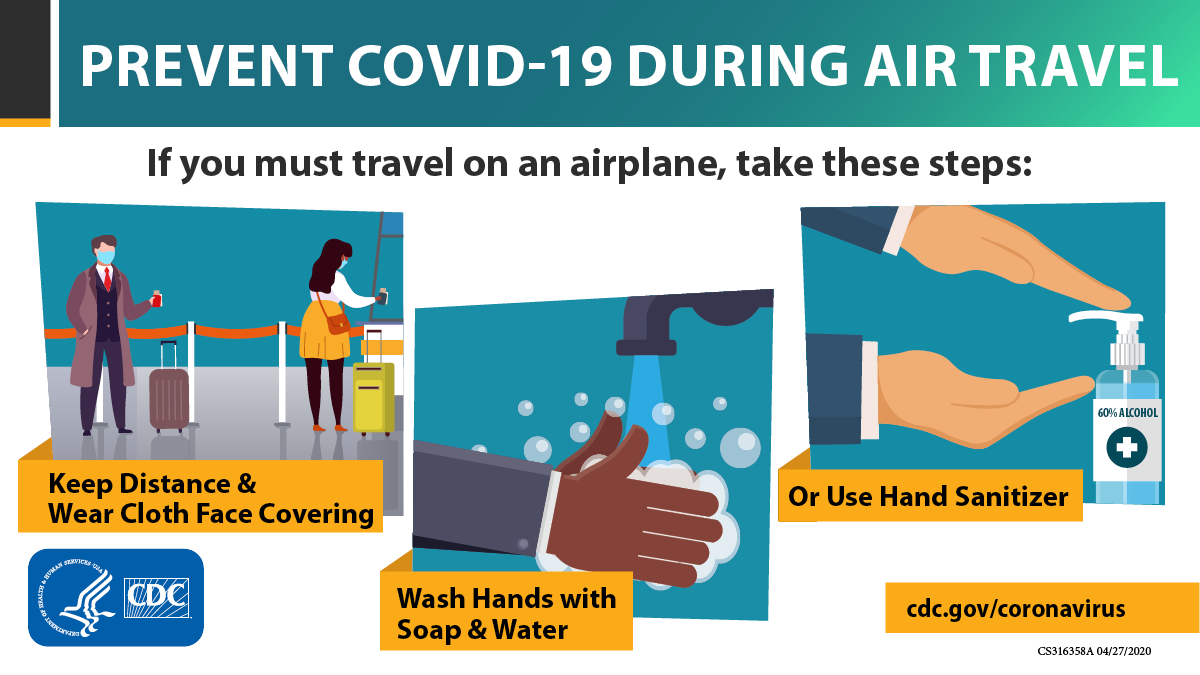 ---
Airport Assistance Worldwide is a privately held small business. With roots in Los Angeles and a network that spans the globe, we have a rich history in the speciality travel sector.  If you'd like to learn more about Airport Assistance Worldwide services, we encourage you to visit our home page or our About Us page, contact us via email, or follow us on social media!