Celebrating Black History Month
The Tuskegee Airmen: America's First African-American Military Aviators
We continue our series celebrating Black History Month with our feature on the Tuskegee Airmen.
"The Tuskegee story is an important civil rights story of Americans who happen to be black, in service to their country, their family, and to their friends — in that order."

— Col. Charles E. McGee, National President of the Tuskegee Airmen
The Tuskegee Airmen were a group of African-American military pilots and airmen and they were the first African-American military aviators in the U.S. Air Force.
During WWII, the U.S. military was segregated, and discrimination was rampant. Before this time, no African-American was permitted to serve in the U.S. military.  Eugene Bullard, whom we featured in last week's edition of our ongoing Black History Month series, was rejected upon applying to serve in the United States. He ended up joining the French Foreign Legion.  Bessie Coleman, our first historical feature figure, was also rejected in America. She, too, went to France and became the first African_American female to earn an international pilot's license. 
Black Americans wanted to serve their country yet were consistently denied and not permitted to enlist. For more than 20 years, civil rights leaders advocated for funding to train Black Americans to be pilots. In 1939, their efforts were finally realized when the Appropriations Bill Public Law 18 was passed, and in 1941, the 99th Pursuit Squadron became the first all African-American flying unit.
Educated at the Tuskegee Institute (now known as Tuskegee University), they served in North Africa, Sicily, and Italy. The Tuskegee Airmen were unrivaled by any other fighter group. They had one of the lowest loss records of all the escort fighter groups.  Awarded more than 850 medals, the Tuskegee Airmen flew 1,578 missions and 15,533 sorties, destroyed 273 German planes (other sources put this number at over 400 in total), damaged 1,000 rail cars, transport vehicles, and a German destroyer. In one event, the Tuskegee Airmen shot down three Germans in a single day. In total, there were more than 14,000 Tuskegee Airmen (to include ground personnel, mechanics, logistics, etc.) Of the 992 pilots, 66 were killed in action, and 32 became prisoners of war.  
"The character, courage, and commitment of the Tuskegee Airmen paved the way for their military comrades of every hue and color, race, and creed to serve their Nation in combat side by side. Their selfless sacrifices have taught each new generation of Americans the true meaning of the American spirit — Unity, Resolve and Freedom."

— Charles S. Abell, Assistant Secretary of Defense
Despite their victories, they still faced racial disparity and bigotry. Many felt that Black Americans were inferior and not as skilled as their white counterparts. In one incident, Colonel William Momyer, a white fighter group commander of the 33rd Fighter Group, complained to the chain of command that the Black fighter squadron attached to his group was underperforming. He wanted the group to be taken out of flight line combat. As a result of his complaint, the War Department initiated an analysis to compare the Black fighter squadron with the white fighter squadrons. Their investigation revealed the Black fighter squadron's skills were as deft as their white counterparts.
Many of the Tuskegee Airmen had long and successful careers in the military. Notable figures from the original first class of Tuskegee Airmen include Benjamin O. Davis Jr., who became the first African-American General, and George S. "Spanky" Rogers, who became the first African American officer to command a racially integrated Air Force. Other prominent airmen include Daniel "Chappie" James Jr., who became the first African-American four-star general, and Colonel Charles McGee, who had the longest active-duty career by any Air Force fighter pilot history. Colonel McGee celebrated his 101st birthday in December of 2020. 
In 2007, President George W. Bush awarded the Congressional Gold Medal to the approximately 300 surviving members of the Tuskegee Airmen for their Air Force history achievements. The award came 60 years after they bravely fought to defend their country, despite continued racism upon returning home. Their unwavering perseverance contributed to racial integration in the armed forces, paving the way for equality in the U.S. military.
In 2016, Willie Rogers, the oldest surviving member of the original Tuskegee Airmen, passed away at the age of 101. In 1942, Willie Rogers was drafted into the Army, serving a supporting logistical role. He was shot down twice by German soldiers, recovering in London. Rogers was awarded the Congressional Gold Medal along with his fellow airmen in 2007, but never told his family he was a member of the Tuskegee Airmen until 2012.  A humble man, Rogers felt there were others more deserving than he. 
Other articles you may like in this series:
Introduction:  Black History Month
Bessie Coleman:  First African-American Female to Earn an International Pilot's License
Eugene Bullard:  First African-American Military Pilot
---
Airport Concierge Meet and Assist Service
Airport Assistance Worldwide offers travelers a safe and easy way to navigate the airports when traveling 
Our friendly and experienced airport representatives will meet travelers at the airport on arrival, connection, or departure and assist through all the airport formalities.  Elevate your next travel experience by reserving our services today for your next journey.  We have over 30 years of experience assisting passengers at more than 500 airports around the globe.  Whether you're traveling to visit your family across the country or just looking to get away from it all, Airport Assistance Worldwide will be ready when you are.
We are in this Together
Things are changing rapidly, and Airport Assistance Worldwide remains dedicated to staying on top of your needs. When you're ready, contact us to book our essential airport meet and assist services. You deserve to travel with peace of mind. Let us help you navigate the airports safely.   — American travelers should check with Travel.State.Gov for the most up to date travel information. Travelers should also follow the guidelines of their local health services experts and government officials. All visitors should check with local health & safety requirements to learn what type of personal protective equipment is required, where and when it must be used, and other crucial regional information.
Coronavirus and Travel Resources
To contact the CDC directly, please call 1-800-CDC-INFO (1-800-232-4636)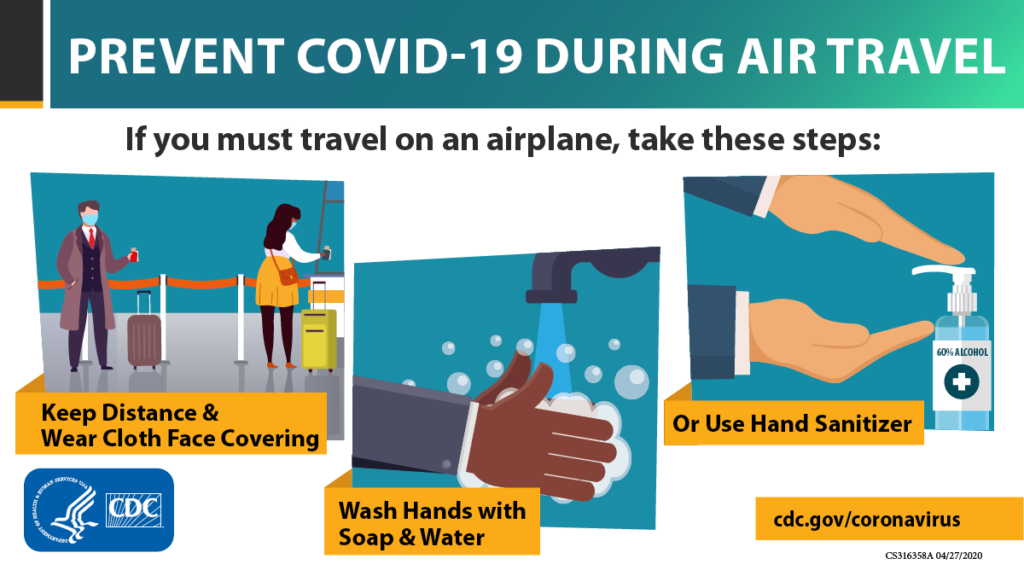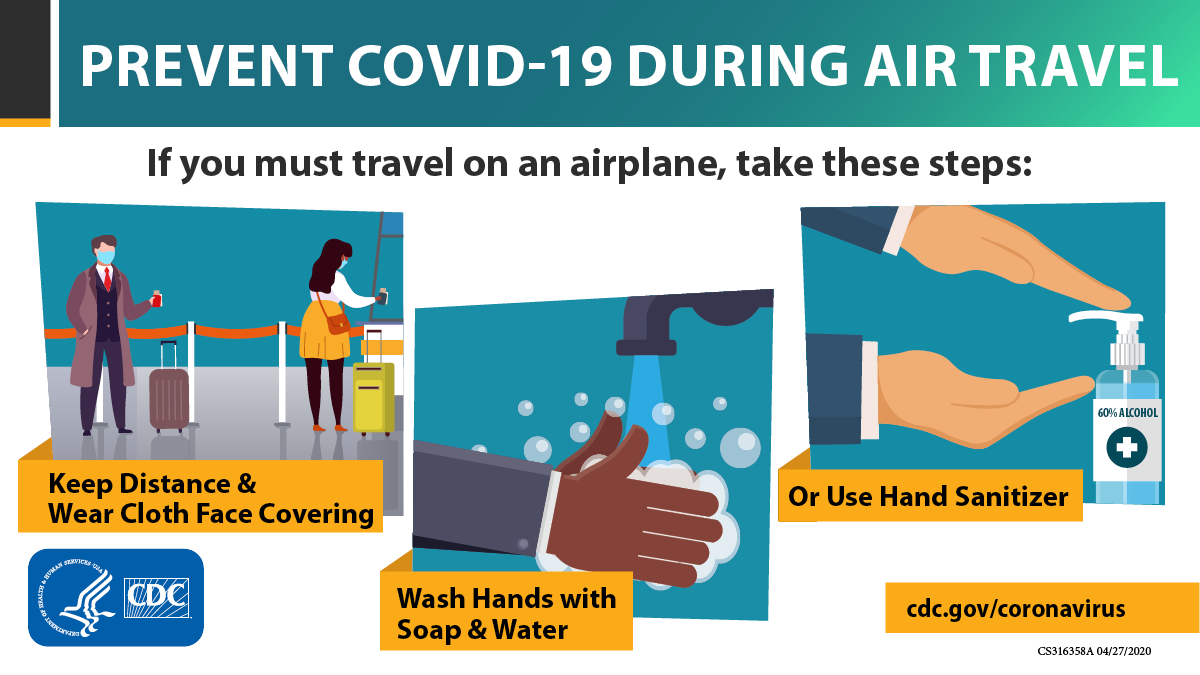 ---
Airport Assistance Worldwide is a privately held small business. With roots in Los Angeles and a network that spans the globe, we have a rich history in the speciality travel sector.  If you'd like to learn more about Airport Assistance Worldwide services, we encourage you to visit our home page or our About Us page, contact us via email, or follow us on social media!