Reliability You Can Trust. The Original Airport Assistance Worldwide™
Editor's Note: The choice to travel is a personal one. Whether you're required to travel for work or choose to travel for pleasure, Airport Assistance Worldwide strongly encourages everyone to practice responsible health and safety measures when traveling. Wear a face covering, maintain social distancing, and wash hands regularly. And always be sure to check local, state, and government guidelines related to COVID-19 before traveling. 
There are other VIP airport meet and greet companies you can choose from, but there is only one Airport Assistance Worldwide.
Airport Assistance Worldwide™, has been a family-owned small business for over seventeen years. Our owners started their careers in the late 80s, running the VIP "meet and greet" department for Hoffman Travel, famously known as the "travel agency to the stars" of Hollywood.
In 2004, Hoffman Travel gave us their blessing to fly from the nest and open Airport Assistance Worldwide™, one of the first full-service meet and greet management firms of it's kind in the United States. Our name, Airport Assistance Worldwide, has become synonymous with the service itself: "airport assistance". 
Since then, competitors have popped up all over, with many of them using "airport assistance" in their tag lines, website content, and marketing materials. Some have even attempted to mirror the style of our logo. 
While it's flattering to think we've made such an impact on the market that other companies want to mimic us, there is truly no comparison. With a history dating back more than 30 years, and seventeen years as a privately owned business, Airport Assistance Worldwide™ has the experience, integrity, and trust you can rely on.  Never settle for anything less.
Experience
Our industry knowledge is unsurpassed with more than three decades of experience in the meet and greet sector and over sixty-thousand bookings. Our customers continue to return to us every time they travel because they know we are experts in our field.
Integrity
Transparency is the key to any healthy relationship. At Airport Assistance Worldwide™, you'll get a clear description of your services and a concise, honest answer to your booking questions. Our team is always ready to help you select the best option for your clients. We pride ourselves on an honest business model, and our actions speak to our integrity.
Trust
Airport Assistance Worldwide is currently managed by trusted family members.  Junko's daughter, Michele, and Ray's son Kevin are co-VPs and run the day-to-day business. With more than twenty years between them invested in the family operation, Michele and Kevin know that trust is something that's earned, not gained overnight. With thousands of satisfied customers and having performed over 50,000 meets, our clients know they can trust their most important VIPs with Airport Assistance Worldwide™.  You can read some of our testimonials here!
We take our security seriously. We carry a two-million-dollar liability insurance policy and require our staff and representatives to sign a strict non-disclosure confidentiality agreement.
Contact us today for more information about our essential Airport Assistance Worldwide™ meet and assist services at over 500+ airports around the globe.
Toll-Free:  888-444-4919
Our professional and friendly staff is ready to take your calls and respond to your email bookings 7 days a week, 365 days a year.
---
Looking for great Travel TIPS?  Check our Travel TIP Tuesday series here:
If you missed our interview with Shout Out LA, you can read about it here:
America the Beautiful Series (ongoing series)
Black History Month Series (February 2021)
Other articles you might like:
Looking for more content?  Be sure to bookmark our blog and follow us on social media! 
---
About Us
Airport Assistance Worldwide has been providing passengers with airport meet and assist services at more than 500 airports around the globe for over 17 years.  Our company founders have been on the front lines of the travel industry, helping passengers safely navigate the airports for more than three decades. We're proudly headquartered in Los Angeles, just minutes from LAX airport. It's where our niche industry was born in the late '80s, and it remains our main hub to this day.
Essential Airport Assistance Concierge Service 
Our friendly agents will help with check-in, assist with luggage, escort through security, and make sure you get to your gate safely. We can also help with connections between flights, arrival services, assistance for families traveling with small children or the elderly, and more.  Our airport escorts are trained professionals. They'll know which security lines are quicker, what areas of the terminal are less crowded, and even where your favorite coffee kiosk is open. Need to grab a snack before your flight?  We can help with that too.  Elevate your next travel experience by reserving our airport assistance services today for your next journey. 
We are in this Together
Things are changing rapidly, and Airport Assistance Worldwide remains dedicated to staying on top of your needs. When you're ready, contact us to book our essential airport meet and assist services. We are in this together. When you're ready to travel, we'll be here to help get you through the airport swiftly and safely.  Every step of the way.
— American travelers should check with Travel.State.Gov for the most up to date travel information. Travelers should also follow the guidelines of their local health services experts and government officials. All visitors should check with local health & safety requirements to learn what type of personal protective equipment is required, where and when it must be used, and other crucial regional information. 
---
Coronavirus and Travel Resources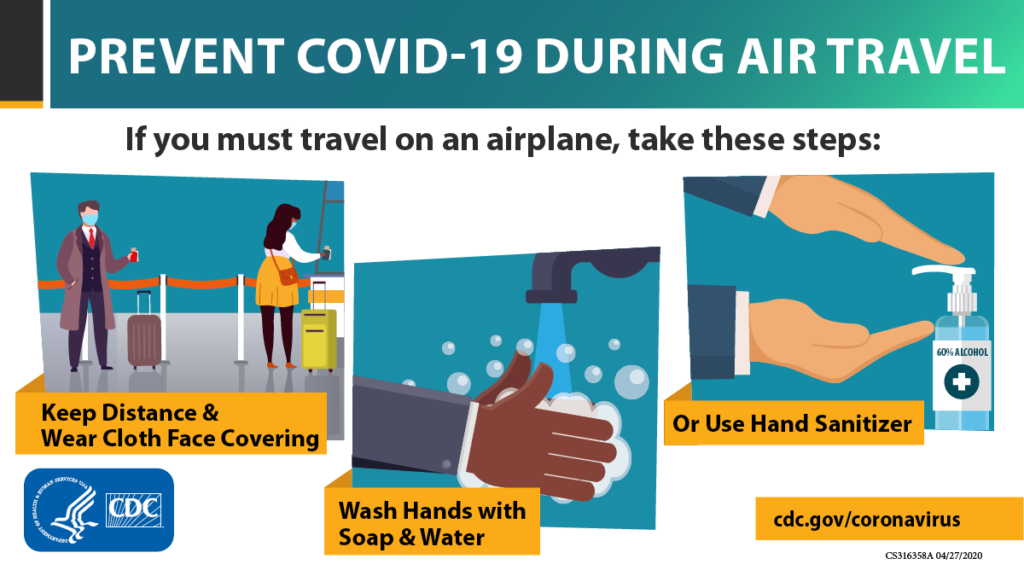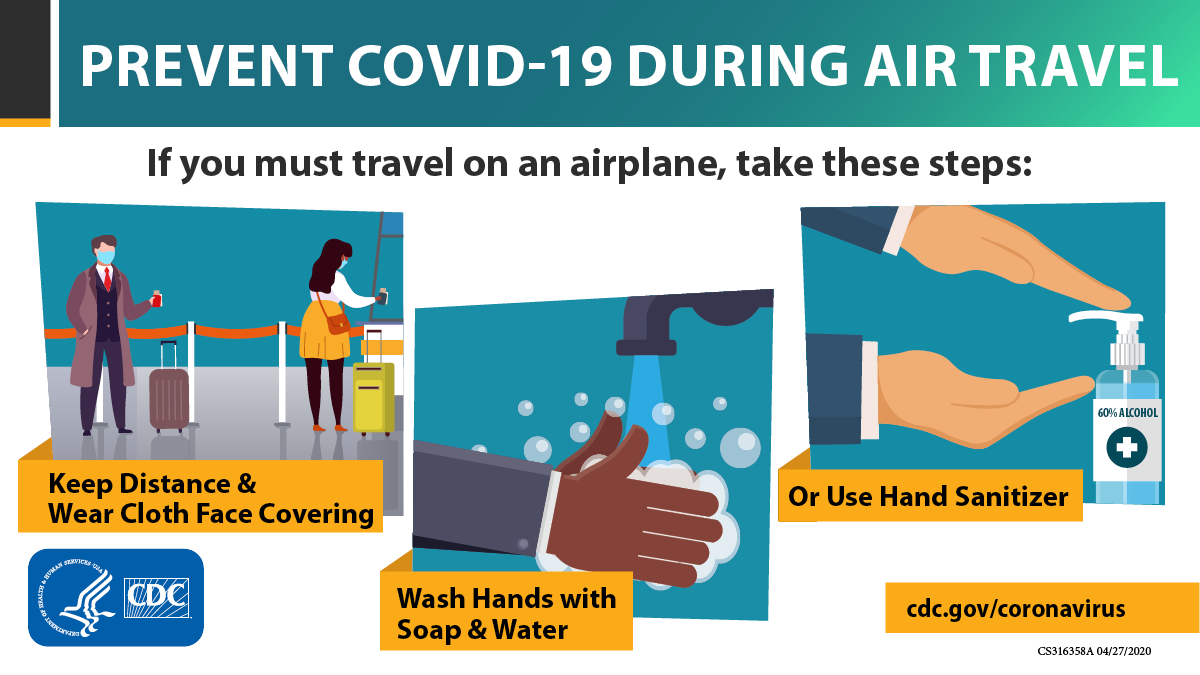 ---
Airport Assistance Worldwide is a privately held small family business. With roots in Los Angeles and a network that spans the globe, we have a rich history in the speciality travel sector.  If you'd like to learn more about Airport Assistance Worldwide services, we encourage you to visit our home page or our About Us page, contact us via email, or follow us on social media!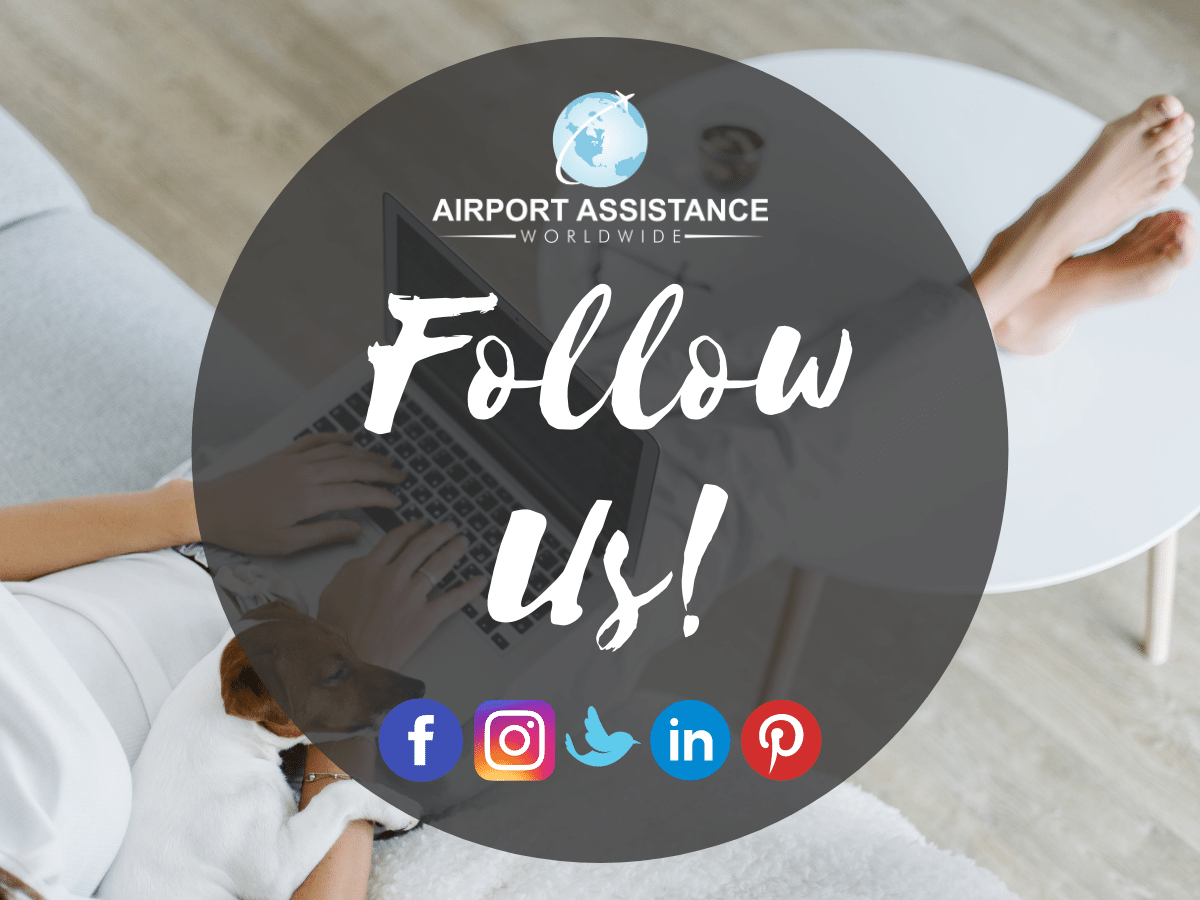 Image Credit: Alena Leskova